Get these easy home or school lunch ideas for picky eaters with lots of no cook healthy options that are totally do-able!
When you have a picky eater, lunch time can feel a little monotonous as you serve the same few foods day after day. You want your child to eat, but changing up their favorites could lead to a disastrous meal.
And, if your child needs to have their lunch packed for school or daycare, or even vacation, it can become even more challenging finding foods to pack that they'll eat. On top of that, as an occupational therapist, I've worked with many families who've received well-meaning, but misguided notes and phone calls with concerns their child wasn't eating enough or had a nutritious lunch.
(If this has been a problem at your child's school, make sure you read this post!)
While every picky eater is unique in what they like to eat, there are some common themes, textures, and flavors they generally tend to eat. The lunches you find below are built around these common themes.
But, My Kid is a REALLY Picky Eater…
Having said that, we need to be real about the nature of picky eating, anything new may send off warning bells. And, if those warning bells go off, kids might not eat their lunch. For that reason, it's crucial to serve any new lunch ideas, especially school lunches, with something they typically eat.
It may take serving or sending a new food several (or many times) before they eat it.
Read a lot more about how to help your kid in the Picky Eating Blueprint.
Affiliate links used below. See our full disclosure.
15 Easy Lunch Ideas for Picky Eaters at School or Home
Let's start with some simple, no cook lunches that are perfect for your child's lunchbox, but also work at home. You'll find a variety of healthy options and new things to try. If you're sending to school, packing in a bento box style lunch box is a great way to keep foods separate. If serving at home, use a divided plate.
Picky Eater Lunch Idea #1: Cheese, meat, and crackers
Quarter your sliced cheese and deli meat or use pre-cut pepperoni and cheese sticks. Also serve or pack with crackers that they can make their own sandwiches on. Add some pickles and diced watermelon on the side.
Picky Eater Lunch Idea #2: Bacon and egg
Sliced bacon, sliced hard-boiled egg, pretzels, sliced apples, and carrot sticks. Picky eaters tend to like crunchy foods and bacon, apples, and carrots can all be healthy options.
Picky Eater lunch Idea #3: Turkey Sandwich
Picky eaters may be more willing to eat a sandwich if the bread is toasted. Use turkey, or ham, to make a sandwich and keep your other ingredients simple. Many picky eaters will prefer you skip the mayo. Serve alongside sliced cucumbers and halved cherry tomatoes that are lightly salted with sea salt.
Picky Eater Lunch Idea #4: Cheese Quesadilla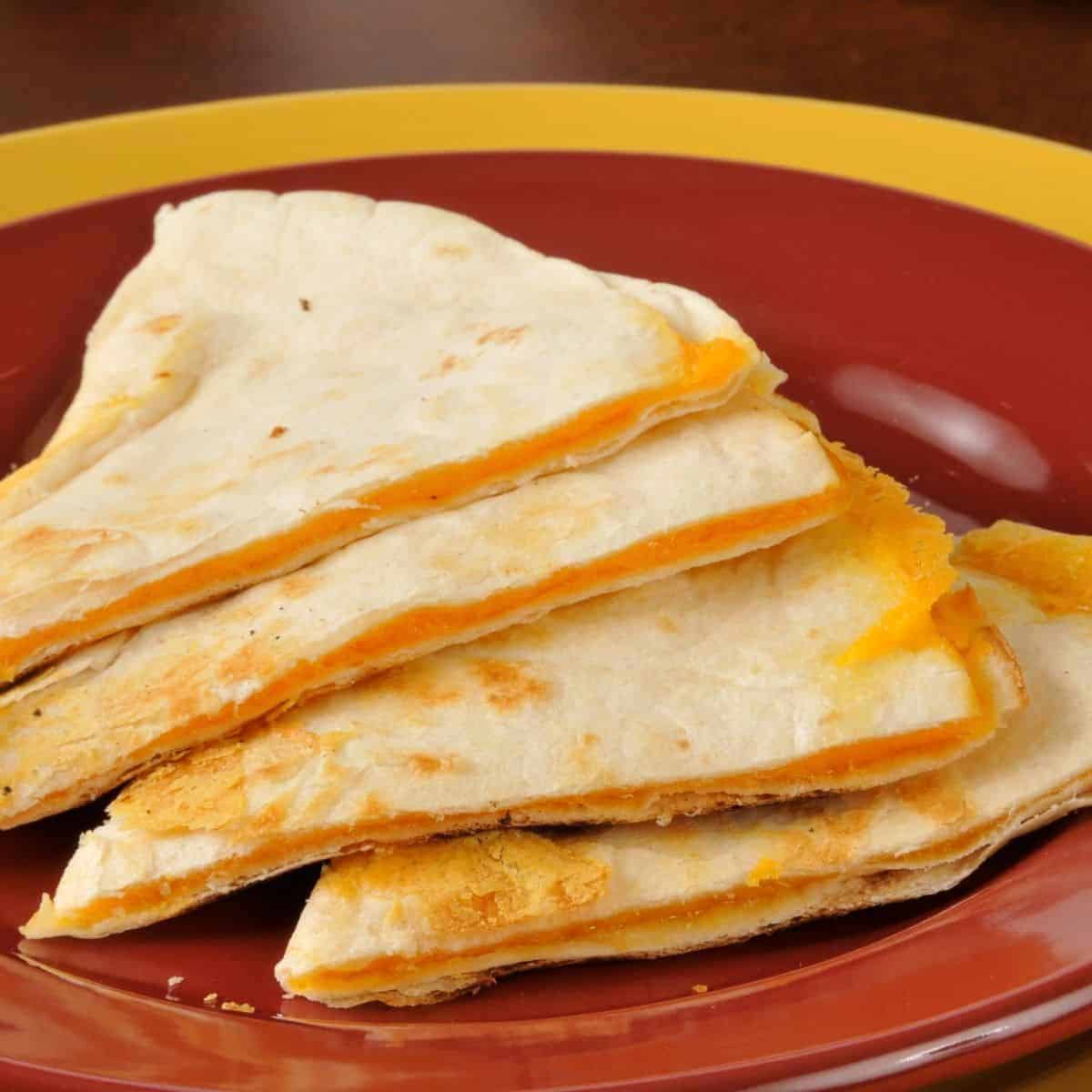 Put a tortilla shell in a hot skillet and add cheese. Fold over to melt cheese and crisp the outside. If your picky eater will accept it, add some beans or leftover shredded chicken to the quesadilla. Serve with sliced avocado or pre-made guacamole cups you can find in the grocery store, and mild salsa.
Picky Eater Lunch Idea #5: Peanut butter and banana sandwich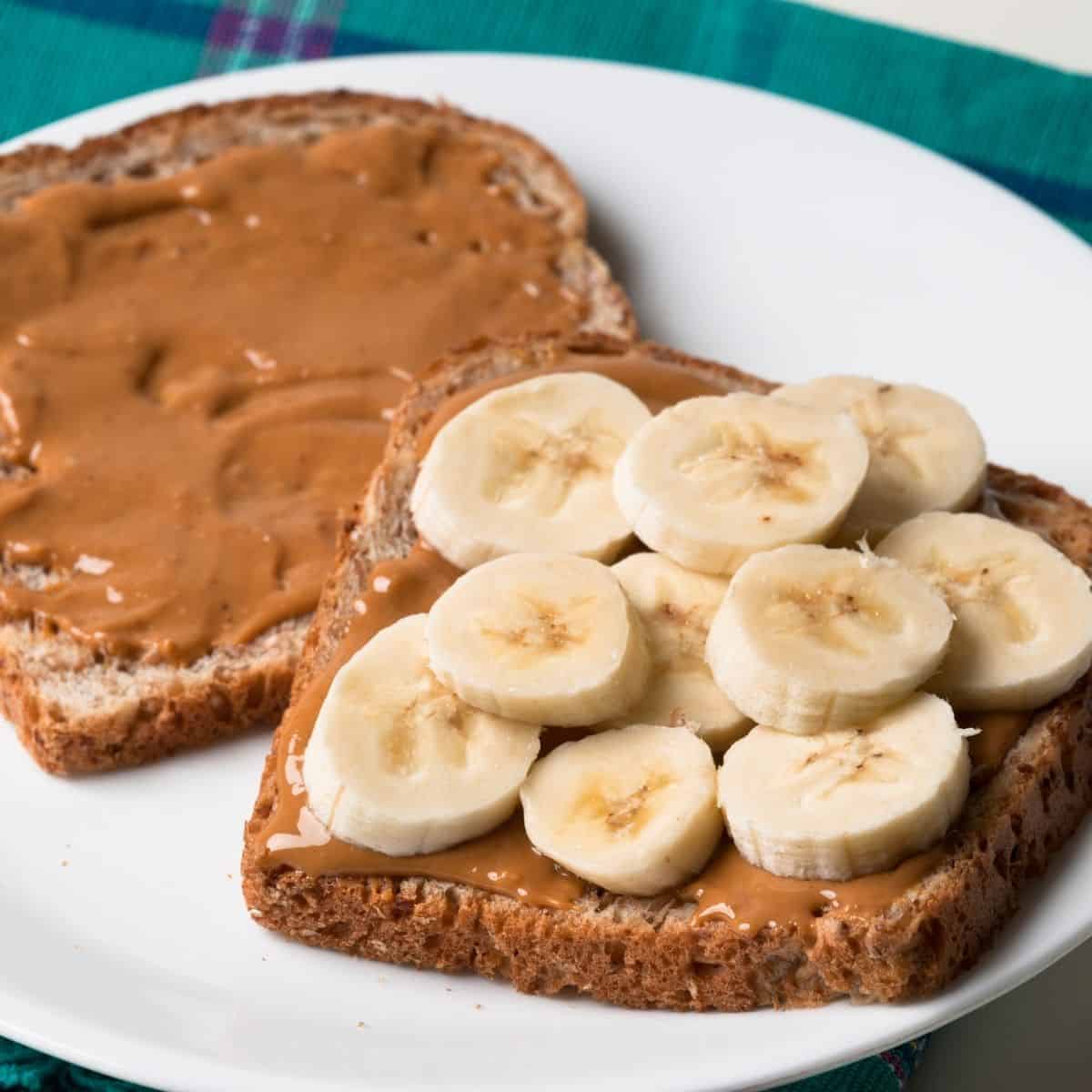 When my son was working through picky eating, he loved this sandwich. At home, it can be served open face. If sending to school, you might want to keep the banana separate. Try sprinkling some chia seeds on top of the peanut butter for some crunch. Cut it into quarters and try to keep the peanut butter from oozing out of the sides. Picky eaters that don't like getting messy may not eat it if it already looks messy.
Picky Eater Lunch Idea #6: English muffin pizza
Cut open a whole wheat English muffin, spread with spaghetti sauce, and sprinkle with mozzarella cheese. Melt in the microwave, oven, or toaster oven for a few minutes for a quick pizza lunch.
Picky Eater Lunch Idea #7: Mac and cheese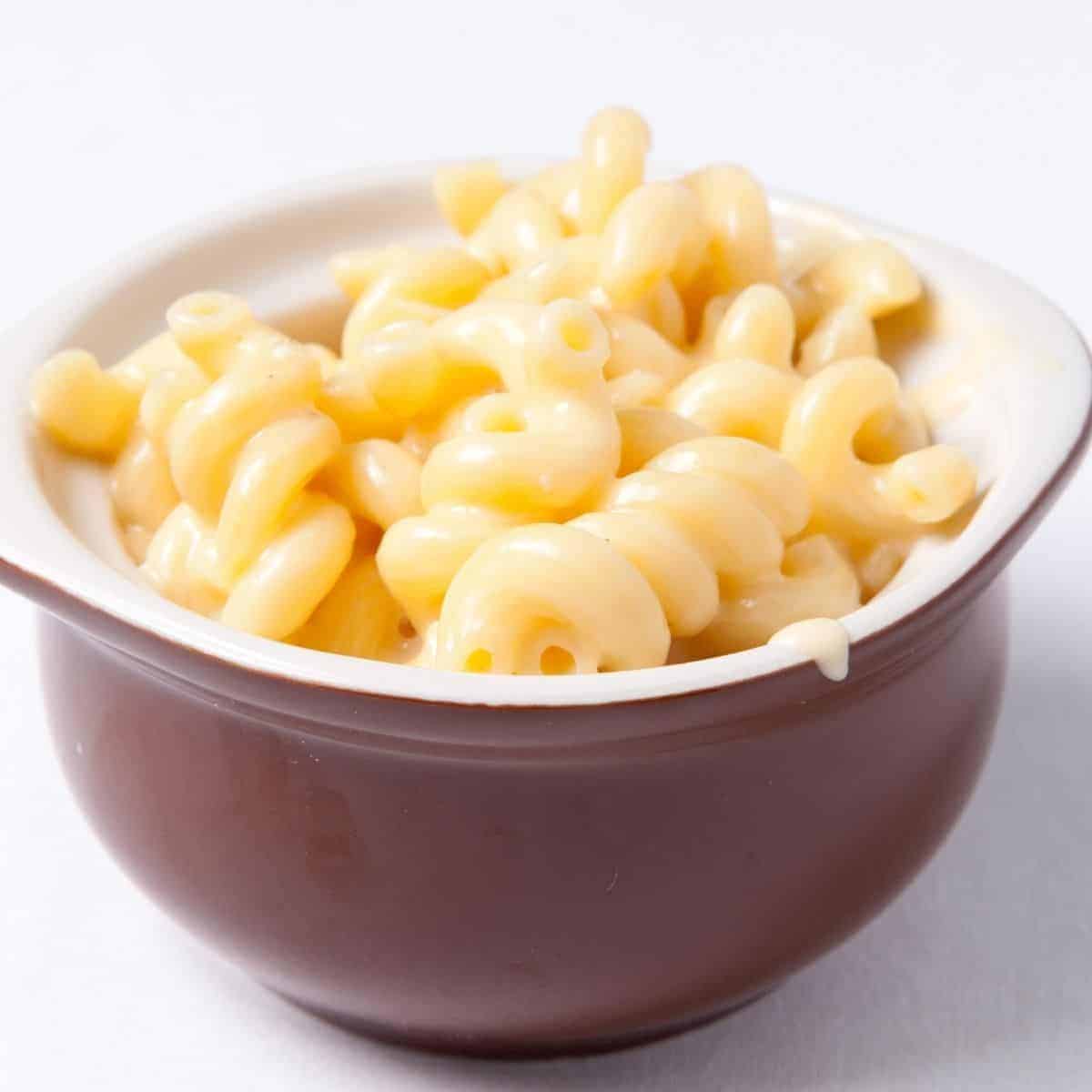 If packing a lunch, you can send in your picky eater's favorite mac and cheese in a thermos or serve it in your rotation at home. Pair it with some sliced pears and sweet peppers. You can also go dairy free and just make buttered whole wheat noodles, too
Picky Eater Lunch Idea #8: Chicken nuggets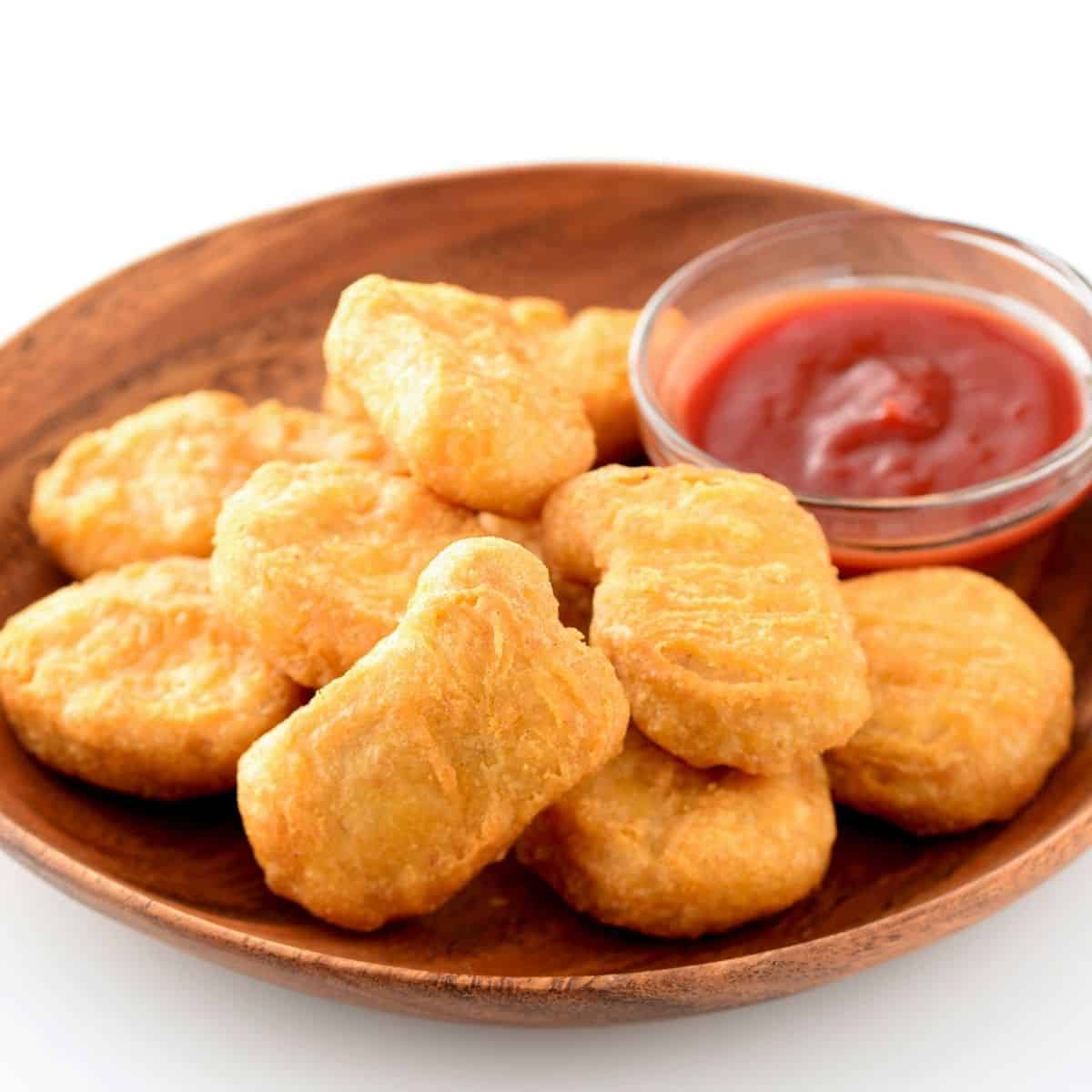 If you're trying to help your picky eater learn to eat chicken nuggets, try Dino Nuggets, they're made by Yummy brand and are very thin, which is key for picky eaters. Serve alongside some popcorn, as long as your child is over 2 years old, and with some fresh fruit like blueberries and strawberries.
Picky Eater Lunch Idea #9: Mini-Meatballs and garlic bread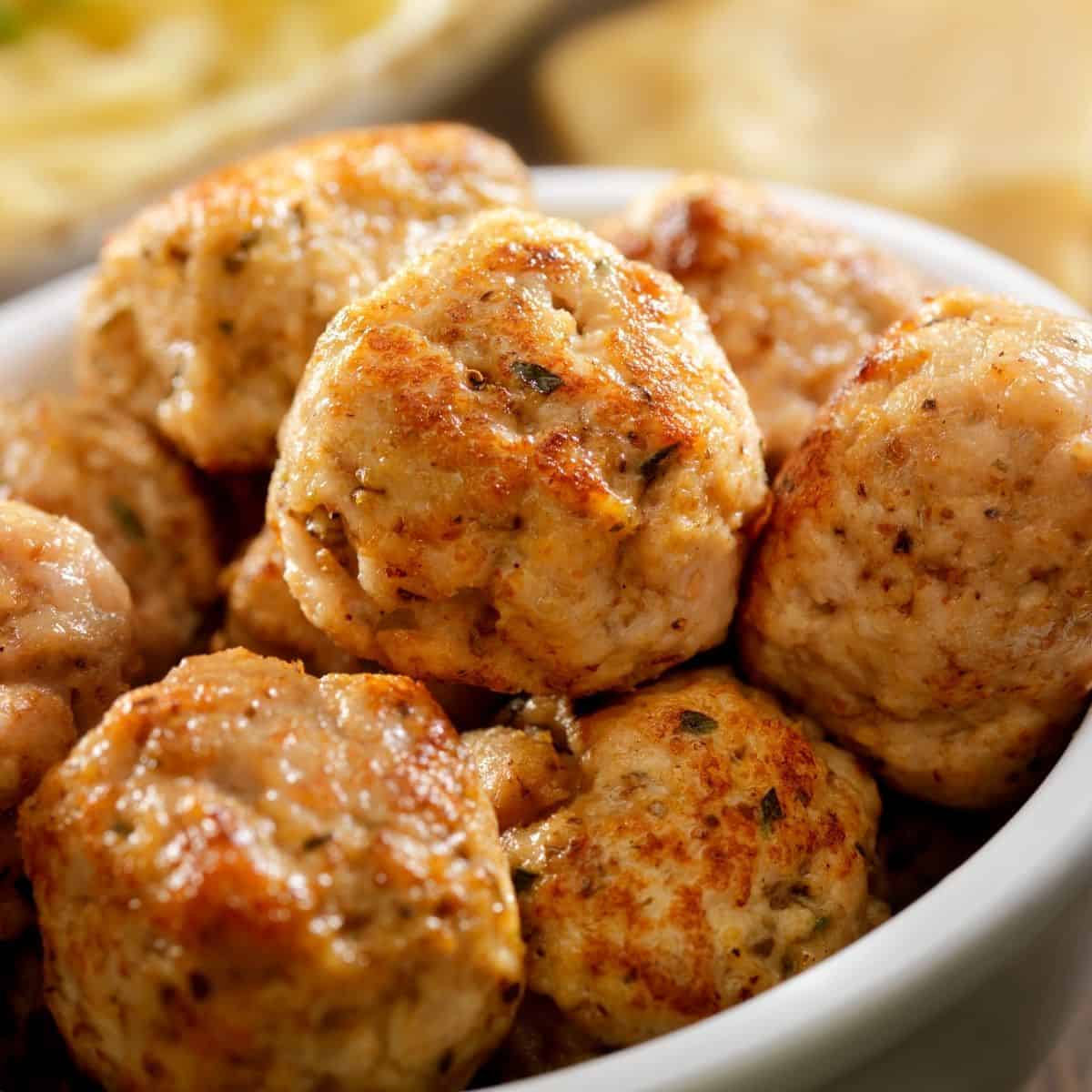 Small is always better for picky eaters, bite sized meatballs will have a less squishy texture than a larger cut up meatball! Get my favorite recipe for picky eaters here. They can be made gluten free too. Butter some bread, sprinkle with garlic salt and toast in the oven for garlic bread. Serve with some cold peas and quartered grapes.
Picky Eater Lunch Idea #10: Cream cheese roll up
Spread cream cheese and your child's favorite deli meat on a tortilla, roll up tightly and cut into pinwheels. Serve with almonds or sunflower seeds and a banana.
Picky Eater Lunch Idea #11: Mini quiche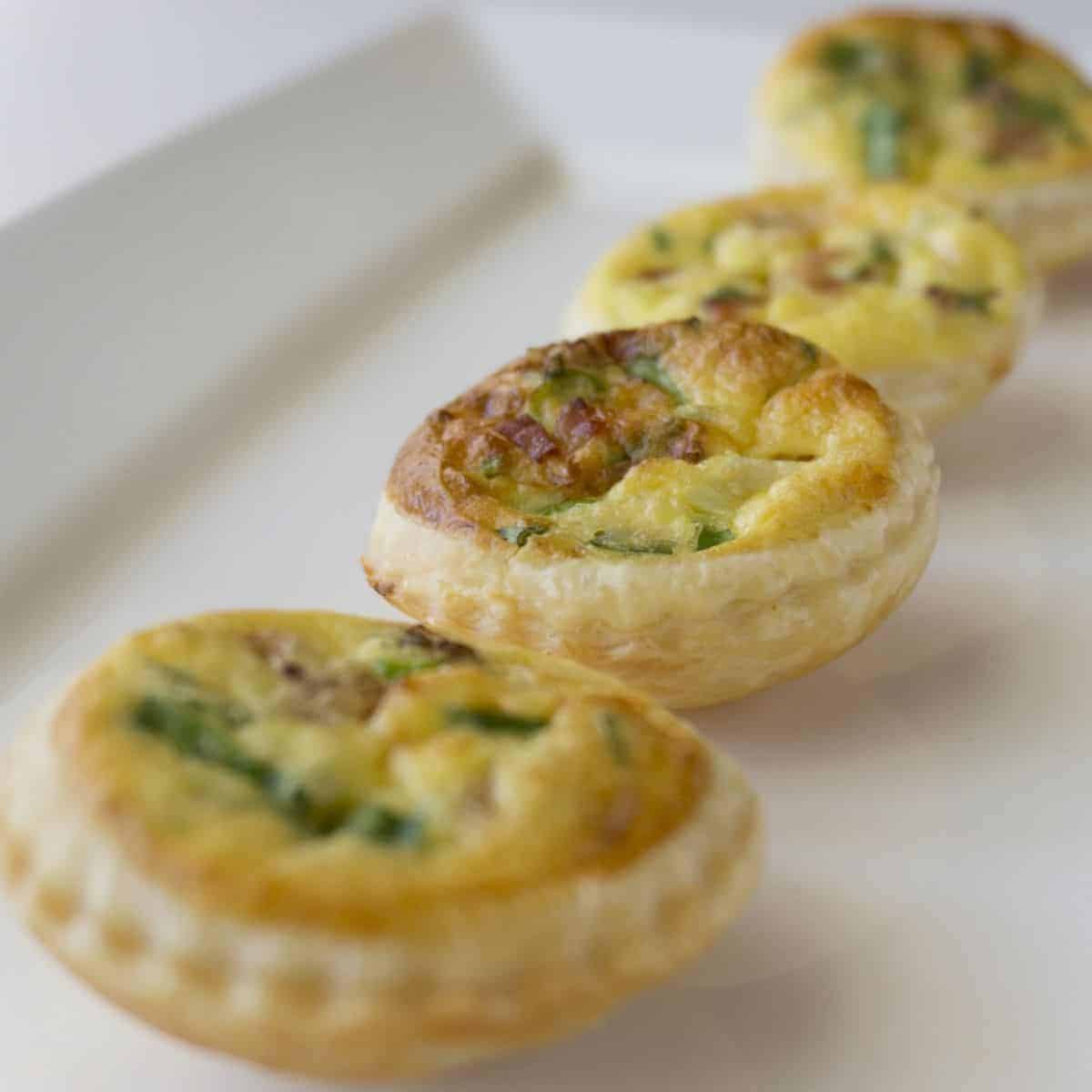 Look for mini quiche at your local grocery store. Trader Joes has individual portion sized quiche, and many other stores have bite sized quiche. Add some snap peas and apple slices.
Picky Eater Lunch Idea #12: Pita and hummus
For a lighter lunch, quarter up some soft pita with a big serving of hummus with cucumbers and carrots on the side. To add a fun factor and hook your picky eater, try cutting the pita with cookie cutters to make different shapes. If your kid has a big appetite, also add a cheese stick or a granola bar.
Picky Eater Lunch Idea #13: Wafflewich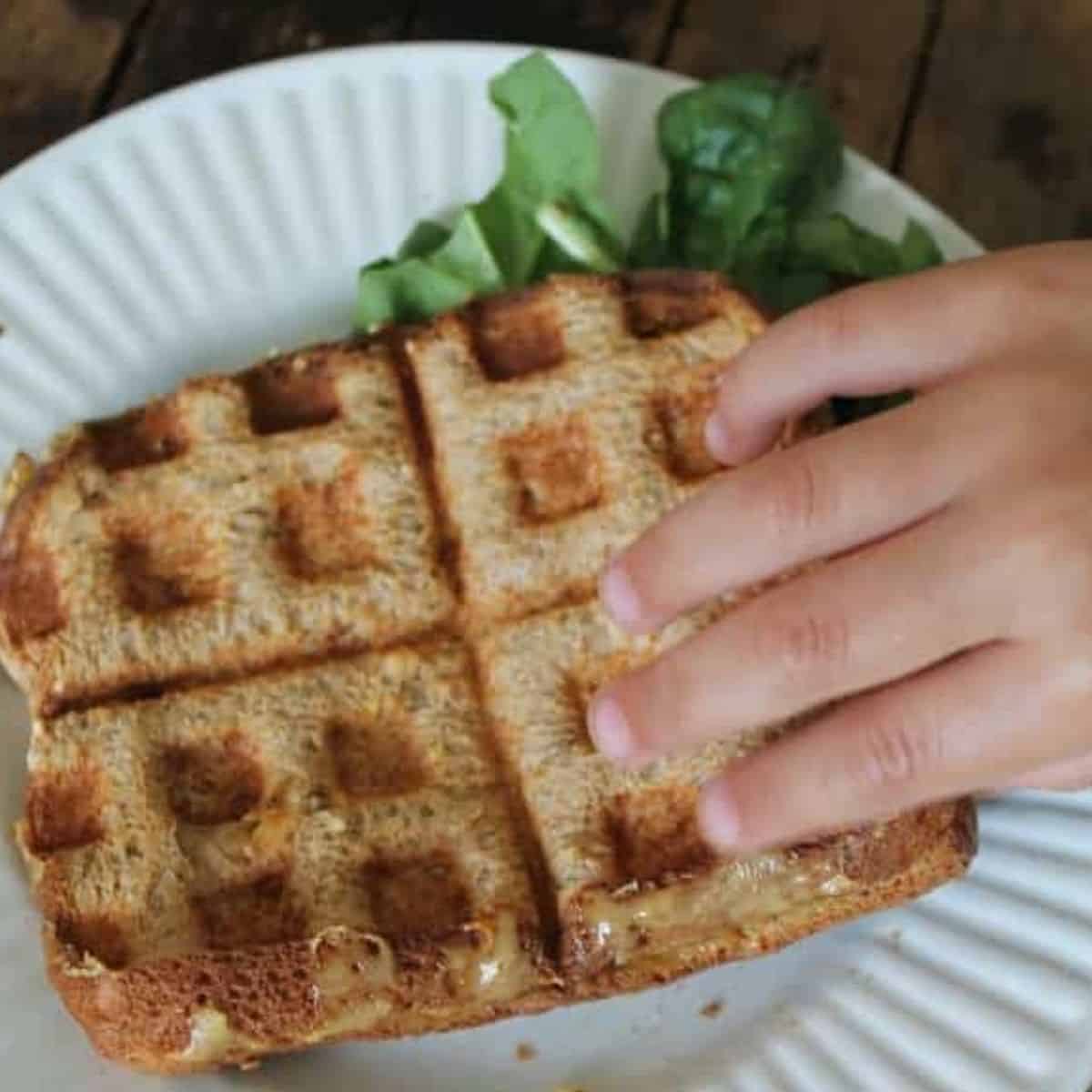 Have a waffle maker? Squeeze a grilled cheese sandwich inside and consider adding some deli meat or fresh spinach. You can read about how I made it work for my picky eating kid in Exploring New Foods with Picky Eaters.
Picky Eater Lunch Idea #14: Nacho bar
If packing a lunch for school, send shredded cheese, salsa, and taco meat in separate containers. If at home, use those ingredients to set up a bar, which picky eaters often respond too. Include some melon or berries too.
Picky Eater Lunch Idea #15: Sliced hot dog and veggie straws
Slice up your child's hot dog and send or serve their favorite dip. Uncured hot dogs are a great option. Serve with veggie straws, orange segments, and celery.
*If your child is an extreme picky eater and has to have food prepared a certain way or will only eat certain brands, check out this article on food jags to help them break out of their highly specific foods.
Tips for Getting the Most Out of Lunch Ideas for Picky Eaters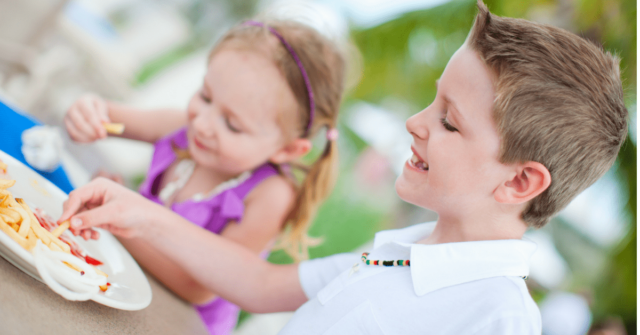 As promised, I have some powerful tips to help you get the most out of serving new lunches to your picky eater:
1. ALWAYS serve one food they usually eat – I already mentioned this one, but it's important! A picky eater must see at least one food that is familiar or else they may as well be staring at a plate of cockroaches and will react that way. And, if you'd like a handy printable with even more food and meal ideas for picky eaters, click here to have it sent to your inbox.
2. Focus on textures YOUR child likes – Your child probably won't like every lunch idea on this list, but you can make some pretty good guesses as to which will be the most successful, if you think about what your child already eats. For instance, if they love noodles and bread, they may like other soft textures. Or, if your child loves crunchy foods and doesn't eat meat, then I'd try bacon.
3. Eat lunch WITH your child – This isn't always possible, but making it a priority will actually help you both. Focus on spending time together and not what their eating. Taking the pressure off during meals can have huge effects. Read more about this technique called the Division of Responsibility.
4. DON'T expect them to eat everything – I know it feels so good to our tender parent hearts when our kids shovel in food and fill their bellies, but most meals are probably not going down that way, especially with a picky eater. Making this small mindset shift can save you a lot of frustration.
5. Use DIVIDED plates or compartments – This is true for the youngest to oldest kids. And while the smell of food is enough to cause some picky eaters to throw a fit, simply making sure that unknown or new foods aren't touching the foods they do like is critical. Even if they can't verbalize it, the fear that a crumb of something new is going to contaminate and change their favorite food is real.
We've used these divided plates in my house for years. I love them because they are durable and have deep bowls that are perfect for a wide range of foods.
6. Use lunch time to your ADVANTAGE – If you're child is eating away from home, ask your child or their caregiver what some of the other kids are eating on a regular basis. Packing that for your child could help them try something new if they see other kids eating it. Check out How to Pack a Lunch for Picky Eaters for more tips.
For tips on how to get your picky eater to eat school lunches, click here.
If you have any questions or want more ideas based on what your picky eater is eating, leave a comment below!
More Help for Picky Eaters
There's a lot you can do to help even the pickiest eater eat a variety of foods. To learn my best tips as an occupational therapist, get a spot in my free workshop for picky eaters:
Click here to get a seat in 3 Keys to Turn Around Picky Eating
More Food Ideas for Picky Eaters
The Most Amazing Healthy Snacks for Picky Eaters
Unbelievably Easy Healthy Meals for Picky Eaters (+Free Printable)
Conquer Your Child's Oral Aversion with a Powerful Plan
Did you Pin this?
Lots of tips and lunch ideas… might want to find it again! Pin it to your parenting or recipes board:)
---
Alisha Grogan is a licensed occupational therapist and founder of Your Kid's Table. She has over 18 years experience with expertise in sensory processing and feeding development in babies, toddlers, and children. Alisha also has 3 boys of her own at home. Learn more about her here.