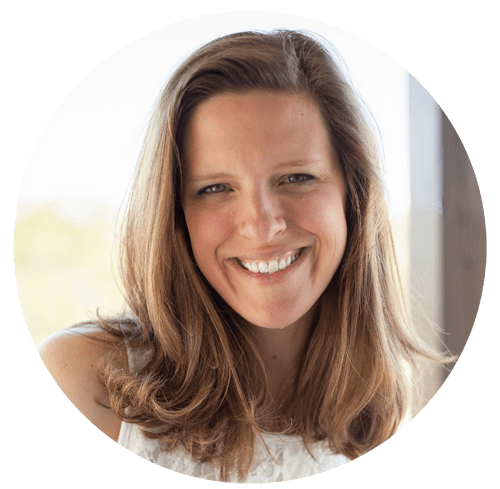 Hi!
I'm Alisha Grogan, a pediatric occupational therapist and mom to three rambunctious boys.  In 2012, I started Your Kid's Table because I found myself constantly repeating the same information over and over again as friends and former clients called to ask questions about feeding kids and sensory processing (both specialties of mine as an OT). Something kept nagging me that people really needed this seemingly elusive information that I had.
I'm a Duquesne University alum and hold a Masters Degree in Occupational Therapy.  I have primarily worked in the early intervention setting, which provides in-home therapy to children 0-3 years of age, but have also worked in outpatient and school settings with children up to 21 years old. I've also completed a variety of continuing education courses on children's feeding skills.  In part, those courses have shaped my clinical approach and strategies. Some of the information you find here are based on the S.O.S. (Sensory, Oral, Sequential) Approach to Feeding and Talk Tools.
See my special segment on KDKA – CBS Pittsburgh and learn about my top tips in 3 minutes: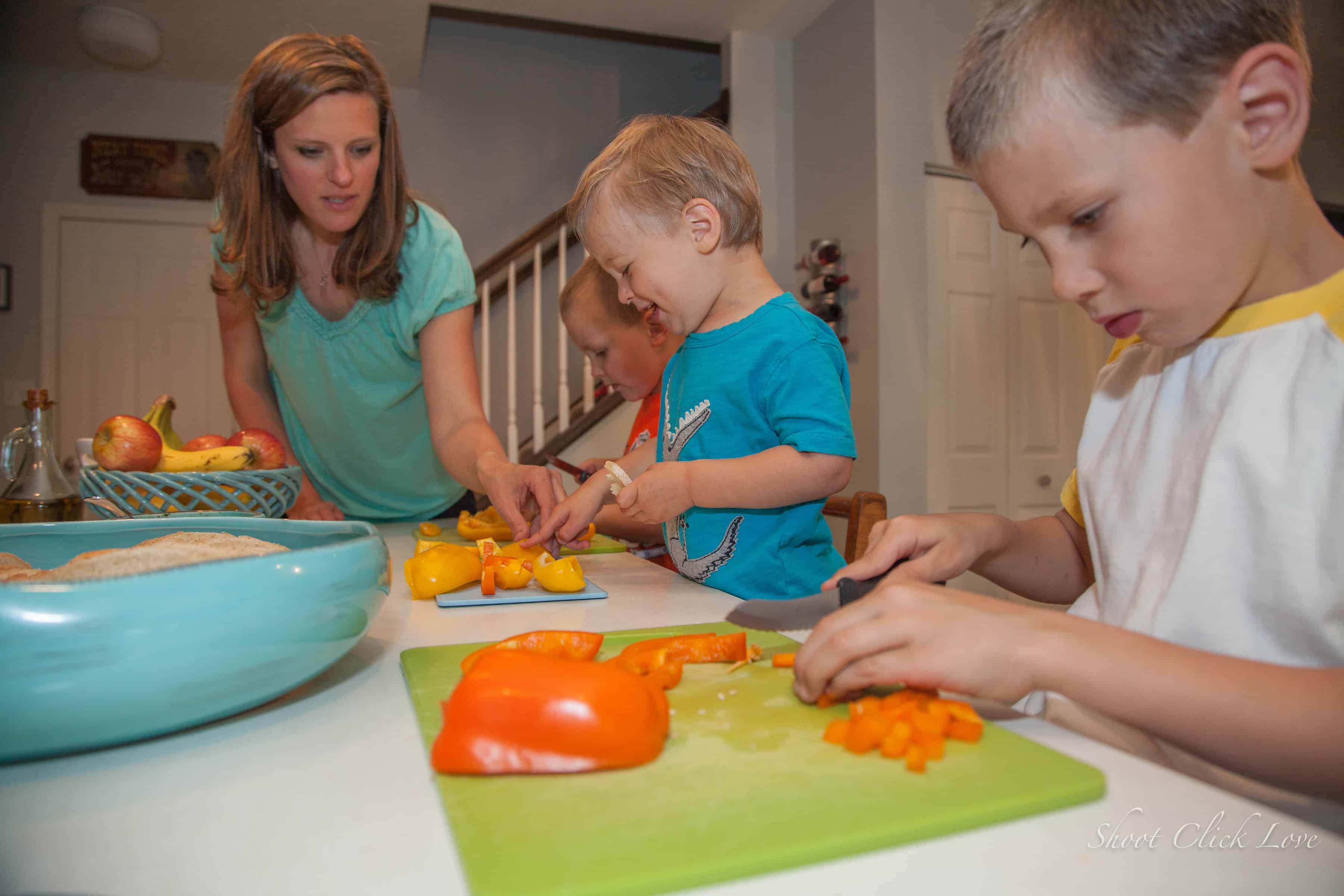 A LITTLE ABOUT ME…
Jeans are my thing, I'm pretty cranky if I have to wear anything else, unless it's a humid day in Pittsburgh, which it often is in the summer. I'm a Trader Joe's groupie and love a good deal. My friends will tell you that I like to talk. A lot. And in detail… Has that come across here?
My husband is pretty awesome in general, but is also really good at building stuff, so we are always involved in some DIY project. I love art and design, so we make a good team. Before deciding to be an OT (and I'm glad I did), I spent my whole life dreaming of being an artist.  My boys, Sam, Isaac, and James can sometimes be found pretend playing they are blogging on their toy computers!
I have always desired to give parents real help and solutions to all things feeding and sensory from my unique point of view as a mom and OT.  I have seen it all when it comes to eating and sensory processing.   Numerous families welcomed me into their homes to help and I sat on their floors or around their kitchen tables or consulted across a Skype call to help them overcome challenges that seemed impossible. Maybe even more importantly, I have experienced these same challenges first hand in my own home, with my kids. I get how hard it is to have dinner on the table or to have a baby that refuses food or a child that won't wear jeans. I GET IT!
Over the years, I've become even more passionate about educating parents and providing them with resources that can really help them help their own children because the lack of education and resources is staggering.  I believe that every parent can feel confident about effectively supporting their child through feeding milestones like learning to eat table foods, drinking from a straw, and feeding them self with a spoon.   I also believe that all parents can enjoy family meals and manage picky eating in a way that is stress-free.  And, I believe that sensory processing doesn't have to be complicated and confusing, but instead can be understood and applied to help a wider variety of children than many realize.  Of course, I know this is only possible with education, and that is the drive behind Your Kid's Table.  I desperately want to inform and educate as many parents as possible, parents just like you, so that we can begin to make a real change about how parents approach and help their children eat and engage in sensory activities.  That's not too much to ask, is it? I hope not, because it's time!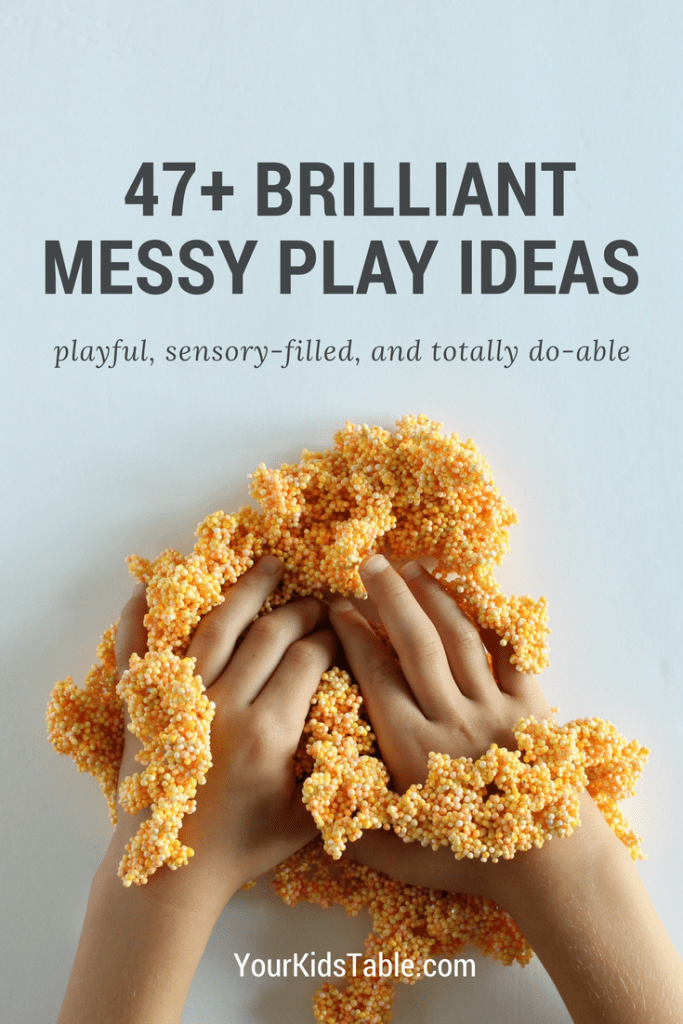 Get inspired with amazing messy play for your kid or toddler that is totally easy. Over 47 messy play ideas with tips to keep clean up simple and why the heck messy play is so important. Affiliate links are used below. Sam, that's my oldest son, was around 16 months...
read more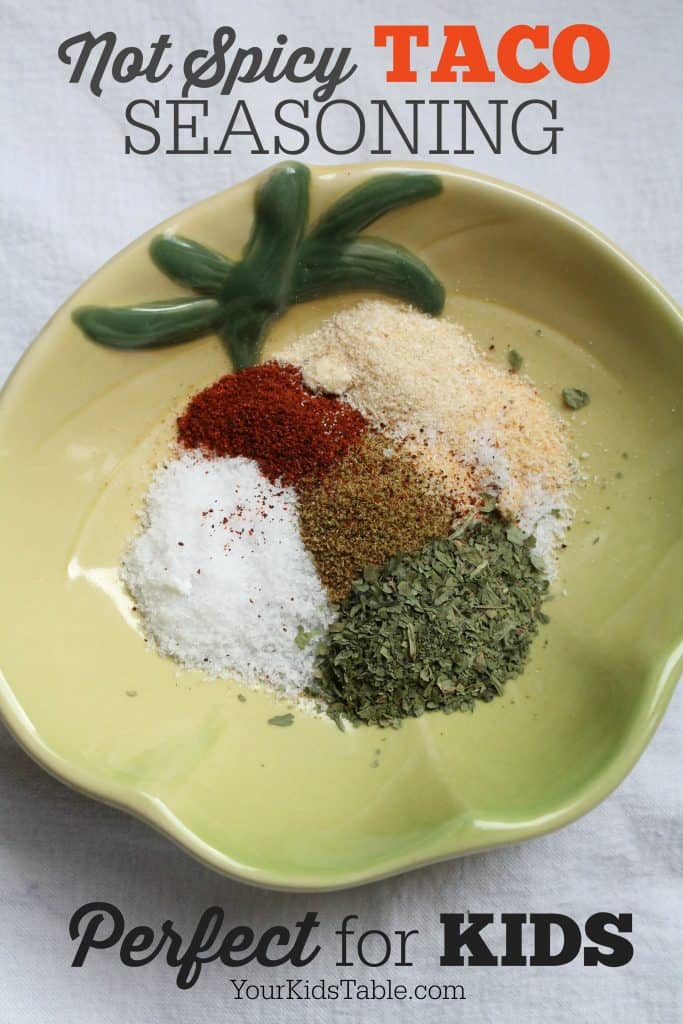 Super easy homemade mild taco seasoning recipe with ingredients you already have in your cupboard with no added preservatives! Easily adjustable recipe that's perfect for kids. A staple around our house is tacos. We typically make them with ground turkey, but will...
read more