Try these 12 different healthy snacks for kids that require no prep from you! They're perfect for the crunchy carb-loving picky eater kid and any family that wants to get the most nutrition possible out of easy snack foods!
Affiliate links used below. See our full disclosure.
Is it possible to serve healthy, nutritious snacks to your kid that they would love to eat??
It is!
But, before I write another word… Let me be clear. The point of this post is NOT to add any unnecessary guilt to your life about the foods your child eats.
And, this may surprise you because I'm a health conscious occupational therapist, but I don't like to label any food as good or bad.
Or, healthy vs. unhealthy.
I have two good reasons for that. First, each of us has our own experiences with food. Our own past. We each have foods we are used to. Foods we can and perhaps cannot afford. I want to create a culture of acceptance of whatever foods you choose for your family.
Second, if you have a picky eater they may not eat anything besides Doritos and chocolate chip cookies, I am by no means suggesting you take those foods away or totally replace them.
That can be detrimental and extremely stressful for extreme picky eaters.
However, I think there's a way for picky eaters to accept some more nutritious alternatives to common snack foods, or simply maximize more nutrition into any child's diet!
Why You Should Use More Nutritious Snack Alternatives… At Least Sometimes
One constant request we hear around Your Kid's Table, in our comments and in Instagram DM's, is how to get more nutrition into your child's food.
Often, the parents that are asking this have picky eaters.
It's not as simple as serving more green beans and carrots, because they've already tried that about a million times to no avail. While we do have some great hacks for directly serving veggies even picky eaters will eat, one of the most effective ways to get more nutrients into the foods a picky eater eats is to use healthier snack alternatives.
As a feeding therapist, to help a child start to branch out to new foods, I'm always on the lookout for healthier swap outs.
It's a great stepping stone to new foods and, as a parent, you can have some peace of mind knowing they're getting less sugar, less processed or fake ingredients, and more fiber, protein, or nutrients.
Still, using these swap outs is a great idea for any kid, even if they aren't a picky eater, and you'd like to help them maximize their nutrition.
Because unless you're living on an isolated commune, even if you decide not to buy any unhealthy food, your child will see it.
They will want it.
And, it's our job as their parents to teach them how to moderate eating the less healthy foods that stress us out. These healthier alternatives are a great middle ground for nutrition conscious parents.
How Often Should You Use Healthier Alternatives??
If you have an extreme picky eater, that loves their crunchy carbs, try to start rotating in some of the options you'll find below.
Don't totally replace any snack foods they're relying on, even if they aren't "healthy."
You can serve some of these alternatives right next to their favorites for a meal, or offer them alone with another food they typically eat because picky eaters can get overwhelmed and shut down if they come to the table and all they see is new or different foods from what they're comfortable eating.
If you're a parent just looking to increase nutrition and your child is generally open to new foods, you can start to serve these healthier snack alternatives on a regular basis. However, if your child asks for Twinkies or Ho Ho's all the time, it's helpful to get them sometimes because when we totally withhold certain foods, it only makes kids want them more.
And, while you might have total control over their diet at 3, 5, or even 7 years old, there will come a time when you aren't there to choose their foods and they'll likely excessively devour the foods they felt they were deprived for a very long time.
12 More Nutritious Snack Options for Kids
Nothing you find on this list is a "magic" food, but each tends to have healthier, simple, and clean ingredients. I'm always looking for foods that are:
Low in sugar, or have no refined sugar
High in fiber
High in protein
High in vitamins
Also, I want to give a shout out to our free fb group, Real Help for Picky Eaters, who shared some of their favorite alternatives for this post, some of which I didn't know about!
#1: Simple Mills Almond Crackers: If your child loves crackers, this is a great way to get some simple and wholesome food into their belly. With 7 simple ingredients and a variety of flavors, these are worth a try. Not to mention they are REALLY good and gluten free!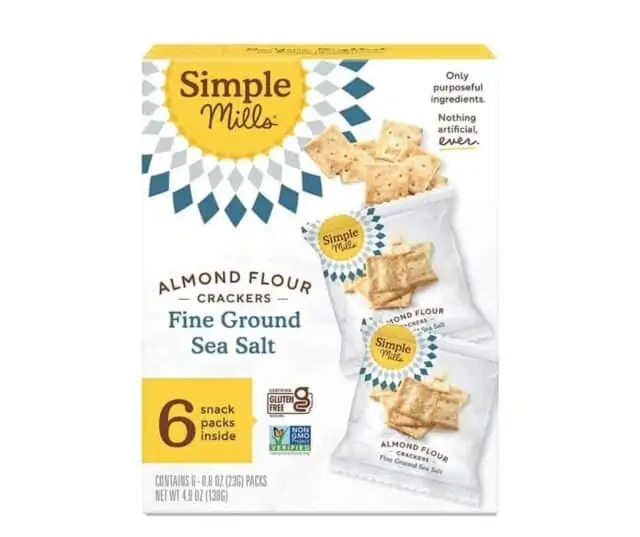 #2: Triscuits: While the texture of Triscuits is a bit different from the average cracker, it's all whole wheat, filled with fiber, and crunchy!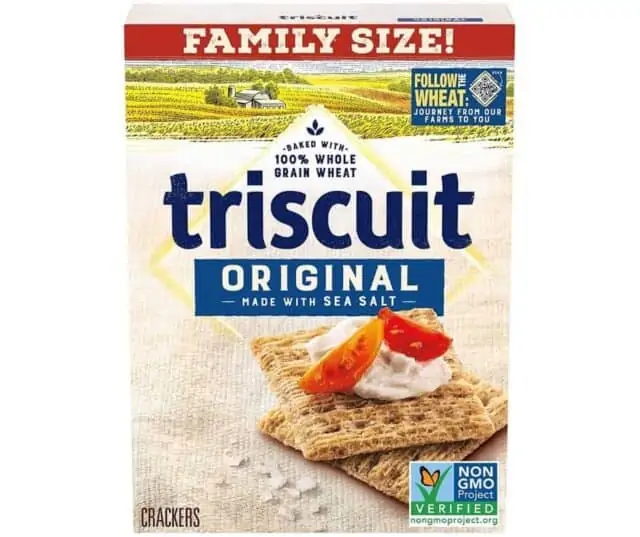 #3: Made Good Cookies: These cookies include a serving of vegetables with only 6 grams of sugar! Whaaaaat!?! Seriously, and they have a ton of flavors. Grab them on Amazon or you'll likely find them on the shelf at a Whole Foods or other health food stores. They're also gluten free.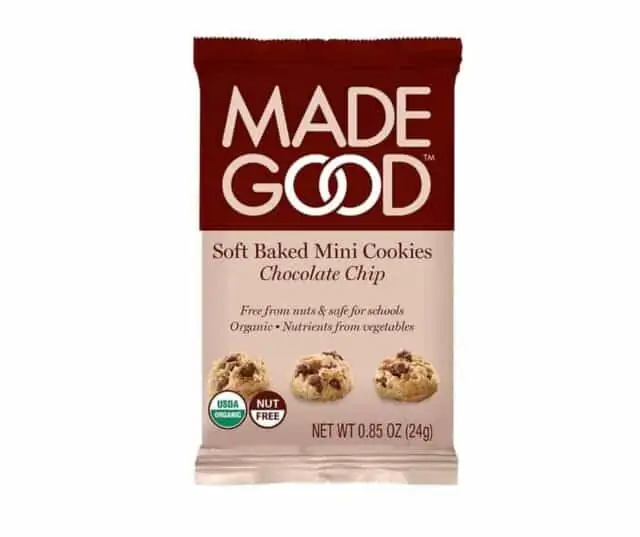 #4: Harvest Snap Pea Crisps: These have been a staple in my home forever, similar to the texture of a cheese curl, but made out of peas! Crunchy and filled with 5 grams of fiber and 4 grams of protein. They pack a lot of nutrition for an easy snack.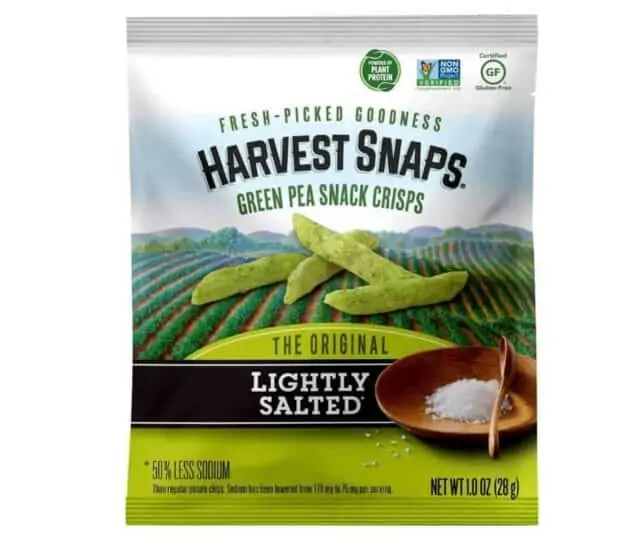 #5: Off the Eaten Path Chick Pea Veggie Crisps: My husband is obsessed with these and the kids love them too. Also, gluten free and made with simple ingredients and loaded with protein and fiber! A variety of flavors are available.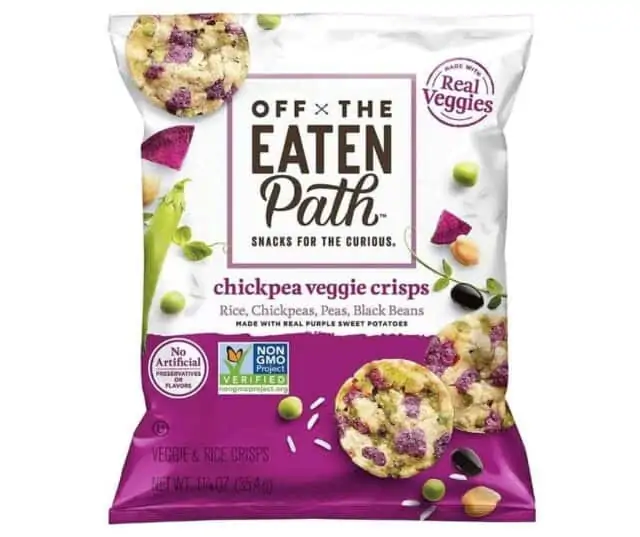 #6: From the Ground Up Cauliflower Chips: These are my favorite and a great alternative to other chips. Non-GMO, gluten-free, and only 1 gram sugar!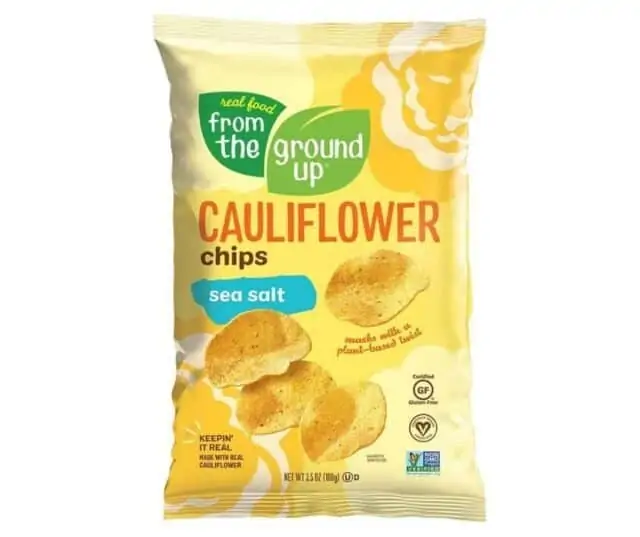 #7: Bare Bake Apple Chips: When they say bare, they mean it! Only one ingredient: apples, but they are crunchy and cut into chips!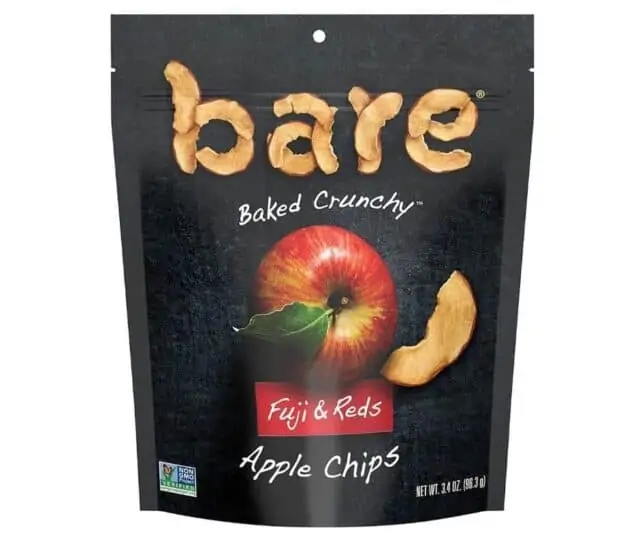 #8: Crunchies Freeze Dried Fruit: The texture of fruit can be difficult for some picky eaters, or having fresh fruit on the go can be a challenge. But, these dehydrated versions can solve both of those problems!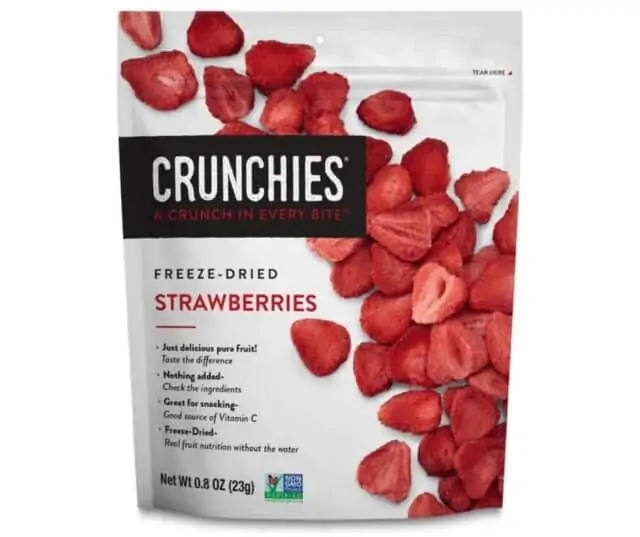 #9: Spindrift Sparkling Water with Real Fruit: Sparkling water is an awesome alternative to soda. No added sugar or artificial sweeteners. Sprindrift has fresh pressed fruit added into the water. If your child isn't used to sparkling water, it may take several tries before they develop a liking to the sweet-less taste compared to soda.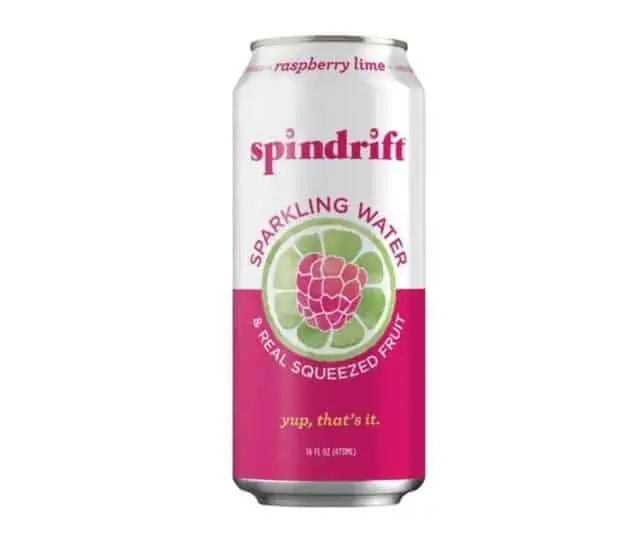 #10: Wild Made Fruit Rolls: If your kid loves fruit roll ups, this is a great swap with NO added sugar and only 5 grams total of natural sugar! Simple clean ingredients too!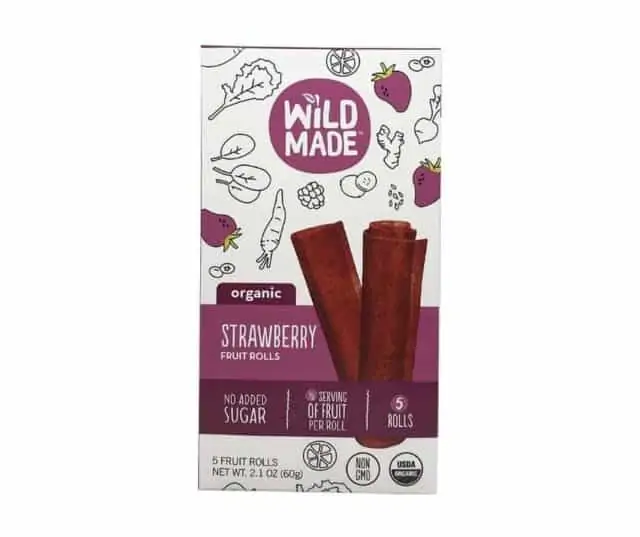 #11: Nature's Bakery Fig Bar: Made with real fruit and simple, they can be a good alternative. But, they are still high in sugar, albeit cleaner sugar though. A good swap if your child is into fruit bars.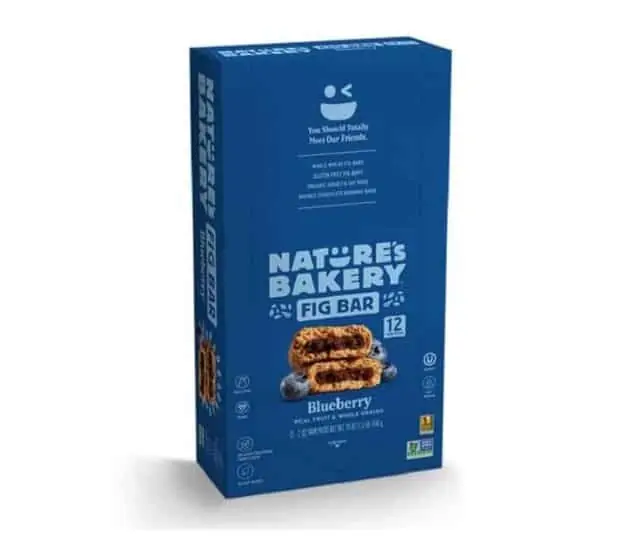 #12: Kraft Mac and Cheese Cauliflower Pasta: So this isn't the cleanest product or a snack food, but if your child loves their mac and cheese, this can be a great way to get in a 1/4 cup of veggies!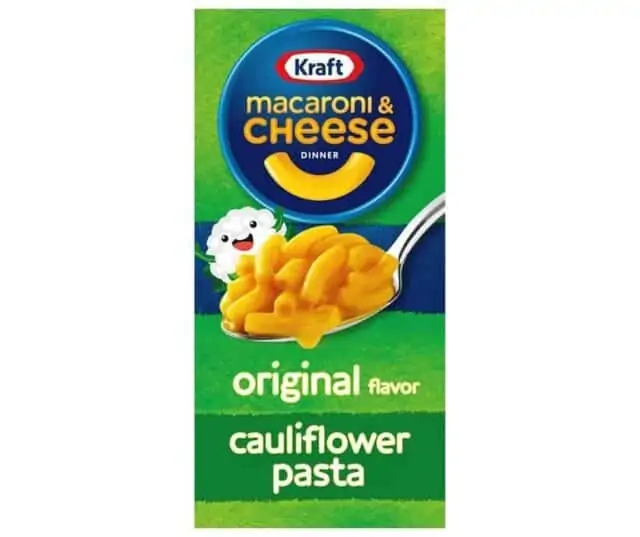 If you want to make some of your kid's snacks and introduce them to a healthy new food, I love these homemade kale chips, they surprisingly have a mild taste and are really crunchy. This smoothie is a great snack idea too!
Have any favorite healthier snack food alternatives? Tell us in the comments so we can keep the list going!
Get More Easy Nutrition Packed Food Ideas for Your Child
Want some more ideas for your picky eater? I hear ya… grab our Picky Eater Meal Ideas Printable
We'll send it right to your inbox!
More Healthy Food Ideas for Kids
The Super Easy Healthy School Snack List with Printable
Low Sugar Snacks That You Can Feel Good About Serving
Chocolate Dipped Fruit Pops: An easy healthy dessert recipe for kids
19 Nutritious Bedtime Snacks For Kids
---
Alisha Grogan is a licensed occupational therapist and founder of Your Kid's Table. She has over 17 years experience with expertise in sensory processing and feeding development in babies, toddlers, and children. Alisha also has 3 boys of her own at home. Learn more about her here.