Want to feel good about the snacks you're feeding your child? Try these 21 different low sugar snacks for kids that you can pull together easily and quickly!
Sugar.
It's hidden in many of the foods we eat, especially the ones that are marketed towards kids. And, while the research isn't clear, most parents (including myself) will say that their kids act wild, misbehave, and don't listen when they have had too much sugar.
Not to mention that we do know that it weakens the immune system, making it harder for our kid's bodies to fight off the onslaught of germs they face daily.
But, I don't like to label foods as good/bad or healthy/unhealthy for kids. Because the fact is that foods high in sugar are all around us. They're part of our culture and we need to teach our kids to navigate that wisely. (Read more on teaching your child about nutrition) Often, when we label foods as bad or keep them off limits, we only breed the desire for those forbidden foods more deeply in children. Read more about utilizing snack alternatives for picky eaters.
That can affect the food choices your child makes throughout their life.
So, let's find the balance, and simply have some low sugar snacks for kids on hand!
How Much Sugar is Too Much Sugar?
While I don't want you fixating on how many grams of sugar your child needs a day, it's good to be aware of some general guidelines. The American Heart Association recommends for children 2-18 years old:
No more than 25 grams of added sugar
Or, more than 6 teaspoons (there's 4 grams in every teaspoon)
That's not including the naturally occurring sugars from fruit and carbs either.
How Can You Find Out How Much Sugar Is In Your Child's Food?
Turning over labels might be new to you, but it's super easy to do when you're shopping, once you know what you're looking for! I like to make sure any food I'm buying is at the most 10 grams, as a baseline for foods I give only occasionally. But, I look for options that are 5 grams or under. You decide what works for you!
Sometimes it's easy to cut sugar by starting to compare brands or to consider making a pre-packaged item yourself. For example, you can make very tasty low sugar cookies with only 3 grams of sugar per serving.
When you look on the back or side of any package, you'll see how many grams are listed near the bottom of the nutritional label.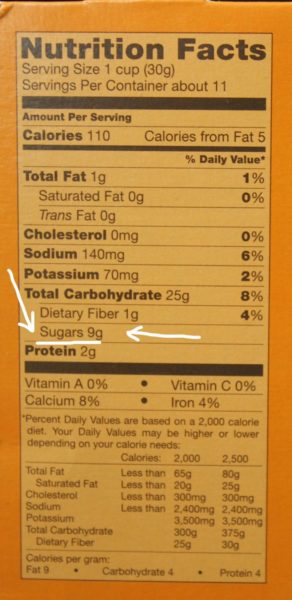 Start flipping those boxes!
Simple Low Sugar Snacks for Kids
Since so many kids are picky eaters, I think it's important to include fruit on this list too, because they can give them at least some of that sweet taste they love. Now, some fruits can be high in sugar, although it's natural occurring as part of the fruit itself. And sugar consumed with fiber and protein is digested much better in the body.
But, if you have a diabetic child, you will need to follow their specific dietary guidelines, which may mean carefully moderating fruit as well.
Here are some easy low sugar snacks for kids:
1. Raw carrots and celery with natural peanut butter (make sure no sugar is added).
2. Low sugar blueberry muffins
3. Snow or snap peas with slivered almonds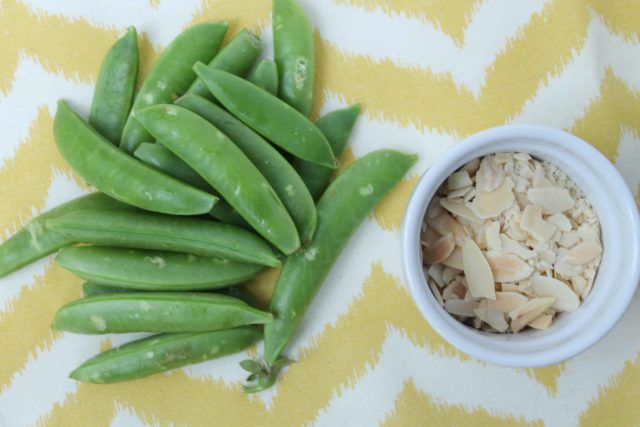 4. Ham or turkey wrapped around a pickle
5. Frozen yogurt berries (dip berries in whole fat, plain yogurt and freeze on a baking sheet individually or on skewers)
6. Pepperoni and whole wheat crackers (check sugar content for both)
7. Granny smith apple (lower sugar content than most other types of apples)
8. Hard boiled egg and slices of cantaloupe
9. Roasted Chick Peas (Bake canned peas in oven with olive oil and seasonings on 450 degrees for 30 minutes until crunchy)
10. Smoothie Popsicles (Blend any type of no sugar added yogurt with whatever fruit or veggies you have on hand and pour into Popsicle molds)
11. Popcorn topped with nuts or seeds (Think chia seeds, sunflower seeds, roasted walnuts, etc.)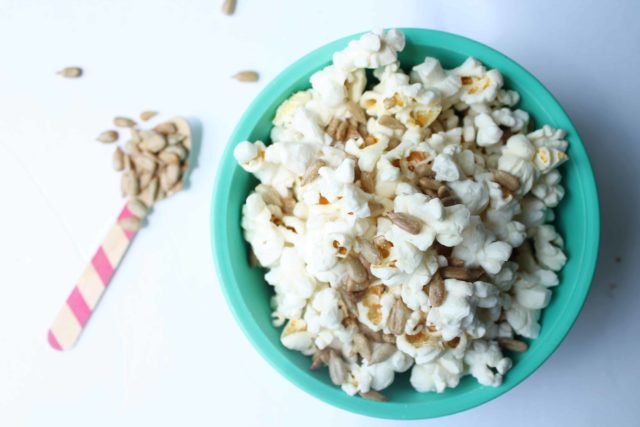 12. Whole wheat pretzels and raisins
13. Low sugar cereal and a banana (Check the label for low sugar cereals!)
14. Celery Logs (fill with cream cheese or peanut butter and top with raisins)
15. Cucumbers, cherry tomatoes, and Greek yogurt dip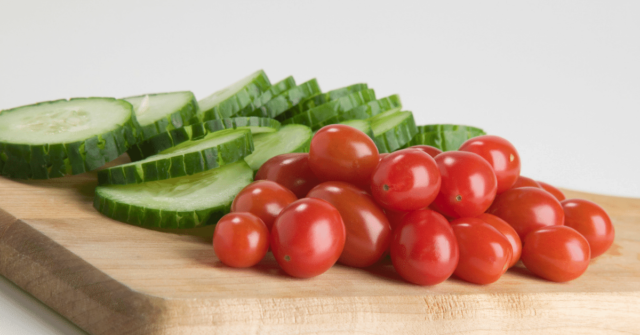 16. Apple Sandwiches (cut apple into round slices and spread with peanut butter and sprinkle with granola)
17. Fruit Kabobs (use berries, mango, and melon to stack in pretty patterns on a skewer, perfect for kids to help create)
18. Rice cakes topped with hummus
19. Zucchini muffins (home-made or store bought)
20. Soft pretzels and honey mustard for dipping
21. Tortilla chips with mild salsa/diced tomatoes and avocado
Keep in mind that most recipes for baked goods have very high levels of sugar, and adjusting how much sugar you add to the recipe doesn't effect if it turns out right. Sugar in cookies, cakes, and muffins is almost always just for taste. That means if a muffin recipe calls for 1 cup of sugar you can try adding just 3/4, 1/2, or even just a 1/4 of a cup.
If it's a recipe your child eats often, you may want to adjust slowly.
Besides using white refined sugar that has gone through processing, there are several other "sugars" that are more natural and can often be substituted as well. You could use honey, pure maple syrup, sugar in the raw, or coconut sugar for example!
Tips for Healthy Snack Times
If you're trying to incorporate more low sugar snacks and foods into your child's diet for the first time, you might get some resistance! To help you make the low sugar snacks for kids a hit in your home, I've got a couple of tips:
Sit down at the table to have snacks. Treat it as a mini-meal. This helps your child learn to appreciate the meal.
Most kids benefit from 1-2 snacks a day. Usually spaced 2.5 to 3 hours after their last meal. This break in meals helps get their appetite up too!
Avoid snacks being too filling if you really want your child to eat lunch or dinner. That means set up their plate and put away the boxes and packages the food came in. When the food is gone the snack is over.
Get your kid involved and have them help you prepare the snack. Making the fruit kabobs above or any of the other foods together not only increases the chance your child will actually eat it, but it also gives them a chance to touch, smell, and explore new foods.
And, if you've got a picky eater, or just want to make sure you're doing all your can to raise a child with a healthy relationship with food, then grab our free printable: 9 Steps to Improve Eating
Click here to get the free printable
More Healthy Food Ideas for Kids
The Super Easy Healthy School Snack List with Printable
The Greatest Toddler Breakfast Ideas, Easy + Healthy
Unbelievably Easy Healthy Meals for Picky Eaters (+Free Printable)
The Most Amazing Healthy Snacks for Picky Eaters
---
Alisha Grogan is a licensed occupational therapist and founder of Your Kid's Table. She has over 14 years experience with expertise in sensory processing and feeding development in babies, toddlers, and children. Alisha also has 3 boys of her own at home. Learn more about her here.