Learn 4 simple things you can do to help your picky eater, even if you're tired, exhausted, and feel like you have nothing left to give. There's still hope and helping your child is do-able…
When my son's eating was at it's worse, I had two kids under the age of 3. They were close in age, and I was exhausted.
Exhausted from running around after toddlers all day, changing diapers, and interrupted sleep. I was also trying to get this blog off the ground, something I knew very little about at the time.
As an occupational therapist, I saw the early signs that my son might have some eating issues, or what most people would call very picky eating.
But, I knew at his age, if I kept some of my basic strategies in place, he might come out of it on his own.
Over the next few weeks, his eating got worse and worse.
He was gagging when I put anything that wasn't a crunchy cracker on his tray.
It Was Time to Face the Music…
And I really didn't want to. I felt too tired.
Overwhelmed.
I didn't know how I'd find the time, let alone the internal motivation to use all my feeding therapy expertise to now help my own son.
I felt that way and I was an occupational therapist, so I can imagine how you might feel, because most parents aren't told how to help picky eaters eat new foods. They usually get some random outdated advice that doesn't work or only makes picky eating worse.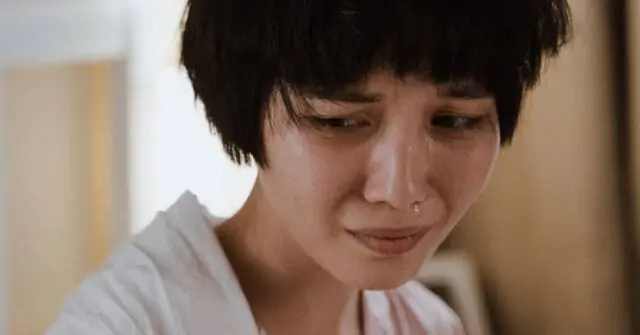 One Step at a Time
In my case, I probably had too much information! I was swimming in strategies that I knew worked, and was overwhelmed with the idea of putting them all into practice.
But, that's exactly what I tried to do.
I wasn't very organized, and would think of a feeding therapy strategy to use right before a meal when I had two cranky kids whining and asking to be picked up while I made their lunch or dinner.
As a result, I would try said strategy… sort of half way.
No surprise, it wouldn't work.
I couldn't pull myself out of the cycle of feeling desperate at meal time, half heartedly trying a strategy, and then feeling more disappointed and hopeless when it didn't work.
Until I reached my breaking point.
My picky eater threw everything on the floor one night at dinner, crying because he didn't want to eat what I had so carefully prepared for him. My husband looked at me with concern in his eyes. He knew that might be my breaking point, and it was.
I put a fake smile on my face for my children's sake. Then, out of fear that the tear floodgates would be unleashed when I spoke, I whispered to my husband, "I'm going to need a minute."
I stepped into the hallway around the corner and cried.
And, cried.
I Felt Like I Had Hit the End of the Road.
But, in that moment, I realized I had a choice, I could continue the cycle of frustration and worry about what my son wasn't eating or I could do something about it.
I knew the only way I could do that was to make my son's eating one of my top priorities. And the first step to helping him was coming up with a plan. There was no other way.
I needed just one step I could focus on well. When I had that under my belt, I knew I'd be able to move onto the next step. And then, the next step after that.
Picky eating can be an all consuming problem for us as parents because we have to feed our kids 3, 4, or 5 times day with all their meals and snacks. We worry about their growth, nutrition, and overall well being when they aren't eating well.
I know from my own experience AND from now helping thousands of parents all over the world, that "the plan" is what makes helping your kid eat new foods totally do-able, even when you're utterly exhausted.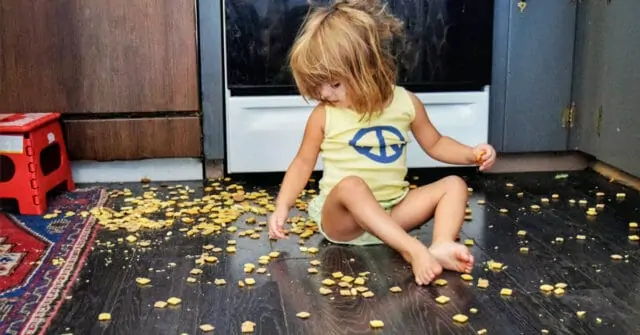 Take a Deep Breath Friend…
Once I got myself organized, I literally pulled out a notepad and made my husband listen to me ramble off my feeding therapy strategies, I wrote out a plan.
Everything changed.
My stress and overwhelm melted away, and within a few days, I saw my son making progress with his eating. And, that progress grew and grew over the coming months.
I remember sitting across the table from him at lunch one day 5 months later. I had served my kids and I quiche and quartered strawberries. Everyone was eating and chatting.
It was perfectly ordinary, so ordinary it caught my attention because our meals had been anything but ordinary. In that simple moment, it hit me how far we'd come. I leaned back in my chair and counted all the foods my son had in his diet now. It was dozens more.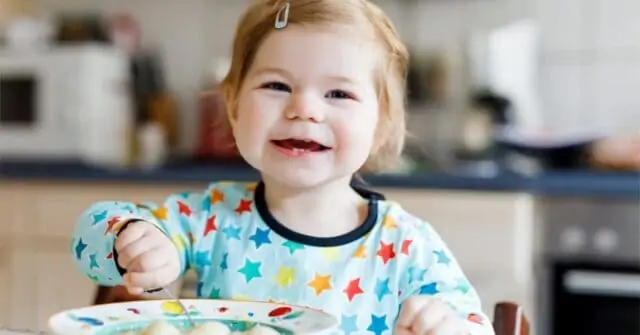 No Matter How Picky Your Kid Is, It Can Get Better
One of the most important things you can take away from this article today is that no matter how picky of a picky eater your child is… it can get a lot better. Mealtimes don't have to be stressful. Your child can learn to eat new foods.
Don't let anyone tell you otherwise.
You may feel discouraged by judgmental comments, your child's worsening eating, or from professionals that say there's nothing they can do. Don't believe it.
One of our Mealtime Works students, Heather, had their daughter dismissed from feeding therapy because "there was nothing else they could do". After using my Mealtime Works plan, the seeds of which started with my son – she conquered her daughter's picky eating.
Her daughter added lots of new of foods to her diet, put on weight (she was in the 0 percentile), and enjoys meals with her family.
Heather is one example, there are so many more.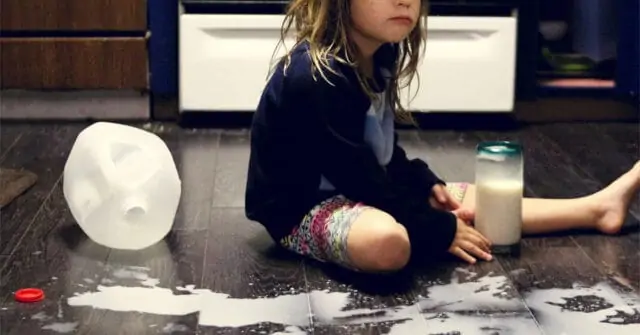 How to Help Your Picky Eater When You're Exhausted…
As I said, there are a lot of picky eating strategies, many of them are important. But, let's focus on where to start if you're feeling exhausted or overwhelmed by it all.
Because conquering picky eating is a process. Even though your child's picky eating may have seemed to start overnight, it's not going to end that way. They're going to need your help and guidance in as small of steps as you need to take.
If you're utterly exhausted, I think a really great first step is to work towards consistently eating at a table for meals. If that feels hard, then make it more simple. Here are some examples of how you can do that:
Eat around the coffee table or a kid's table
Have your child set the table
Focus on one meal a day at the table and then increase over time
Start your meal at a table, but don't necessarily finish there if your child is used to walking around and eating or eating in a different room. Over time, increase how long you expect them to stay at the table.
If your child already sits at the table, do you eat with them? If not, this is another good first step to focus on.
And, if your child is doing both of those things, then work on serving something new or different with their meal without asking them to eat it. Picky eaters often need a lot of exposure to a new or different food before they'll eat it.
These are 3 simple steps you can take, work on each one as long as you need to. Only move on to the next step when you feel like you can manage it without any overwhelm.
Let's sum up how you can help your picky eater if you're utterly exhausted:
Make conquering picky eating a priority, that might mean other things might have to take a back seat for a while.
Follow one step or strategy at a time, don't try to do too much at once.
Start with eating at a table, eating together, and serving your child new/different foods.
Learn my whole life changing plan for picky eaters for free (see below).
Learn the Rest of My Plan for Picky Eaters (for free)
Once a year, I pull back the curtain and share the framework of my whole Mealtime Works plan for free. If you have a picky eater, this can be life changing. You'll know exactly which step to work on next, or figure out exactly where you need to start.
It's do-able if you're exhausted, like I was.
To learn my plan, you have to register for a free spot in The Conquering Your Child's Picky Eating Online Event. The first video is tomorrow, and when you sign up, you'll also be loaded up with some helpful printables.
You in?
---
Alisha Grogan is a licensed occupational therapist and founder of Your Kid's Table. She has over 17 years experience with expertise in sensory processing and feeding development in babies, toddlers, and children. Alisha also has 3 boys of her own at home. Learn more about her here.