Get inspired with 25+ awesome Christmas gift ideas for kids with fun in the kitchen! This holiday guide is perfect for picky eater kids, cooking with kids, and making mealtimes fun.
Affiliate links used below. See our full disclosure.
Would you LOVE to get your kid eating some different foods? Sometimes, all a kid needs is a little bit of fun added to their meals to spark their interest.
And often, anytime you can get your child involved with any aspect of cooking or preparing their meals, it can help them learn to taste or simply interact with new foods, which is a total win for picky eaters.
If you have a VERY picky eater on your hands, a toy or fun spoon probably isn't going to fix all their eating challenges, but it could help create some interest with different foods, which every extreme picky eater needs.
With the holidays approaching, I curated a list from my mom-feeding therapist perspective of over 20 awesome gifts that won't only help kids have fun in the kitchen, but also double as a tool to help kids eat new foods!
The Best Holiday Gifts for Fun in the Kitchen (+ Picky Eating Kids)
Lego Brick Waffle Iron – Are you kidding me? This thing is awesome. Some of our Mealtime Works students have this special waffle iron, and their kids love building Lego waffle buildings on the special tray that comes with it. Add some extra nutrition to those waffles with our pumpkin waffle recipe, it's delicious.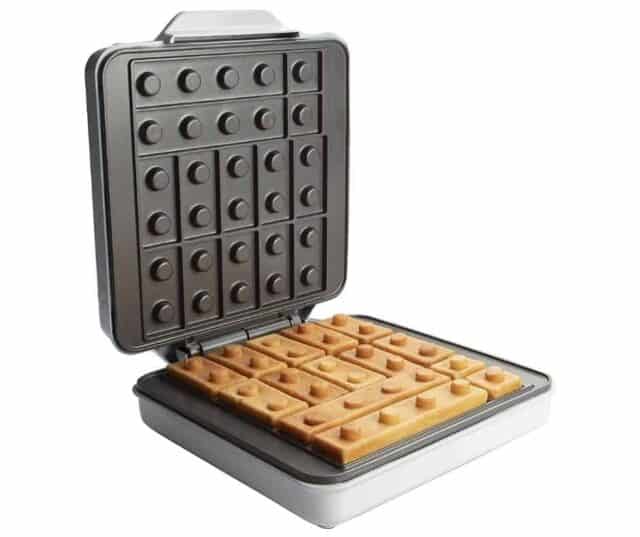 If your kid isn't into Lego, you can also grab this adorable cars and trucks, animal, or dinosaur waffle irons.
Dino Dunker – Even if your kid isn't into dunking cookies in milk, this cup would be so fun to have sticking out of their stocking. It could be used for dips like ketchup or ranch. Or, just to try new and different drinks from!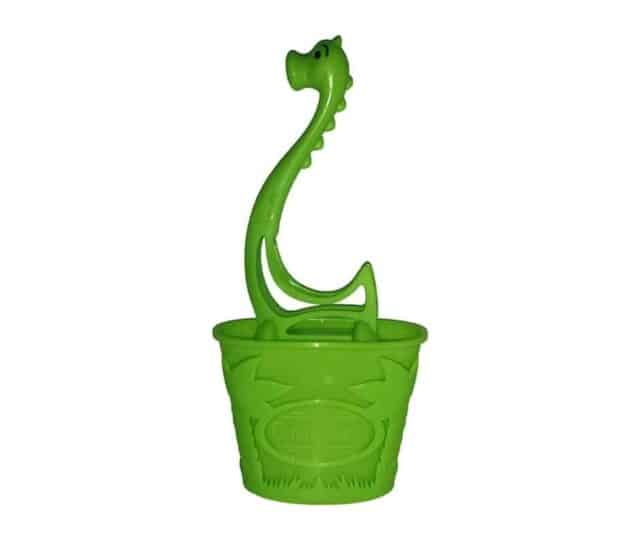 Raddish Monthly Cooking Club Subscription – I have to give a shout out to Tracy, a Mealtime Works student with a 15 year old son that has greatly benefited from Raddish. As she has shared frequent pics of her son using the box, I've been impressed! While combining the tools and strategies in our picky eating program with this subscription's fun recipes, her son is interacting with foods in all new ways.
Radish is great for younger kids too that can read! I love that a special patch is included in each month's box that kids can add to their apron.
Bright Silicone Baking Cups for Dividers and Dips – Another great stocking stuffer! Use these reusable cups to keep different foods from touching on their plate or to put dips in. When you plop some baby carrots, hummus, or cherry tomatoes into one of these cups and sit them on their plate, it instantly creates a fun look that interests kids.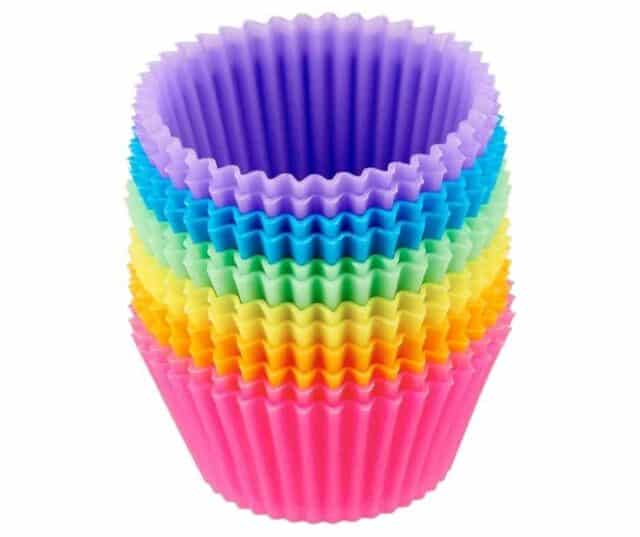 Kids Knife Set – It can be scary to let your kid start using knives, but with some proper instruction and safety tips, it can help foster a kid's independence and ownership in a meal, not to mention their fine motor skills! These knives are serrated and cut through many foods, but when used correctly, usually not a threat to cutting a child's hands. Kids as young as 2 can learn to use these knives.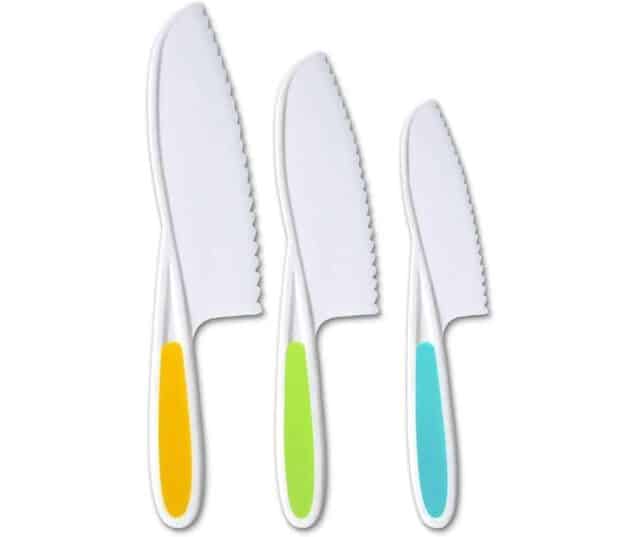 Fun Ice Cube Molds – I love using fun ice cube molds to pour leftover smoothies into and freeze. Kids that aren't willing to try smoothies may eat a frozen Star Wars character instead. Or, if your child won't drink water, adding some surprising ice cubes into their cup may motivate them to start taking some sips!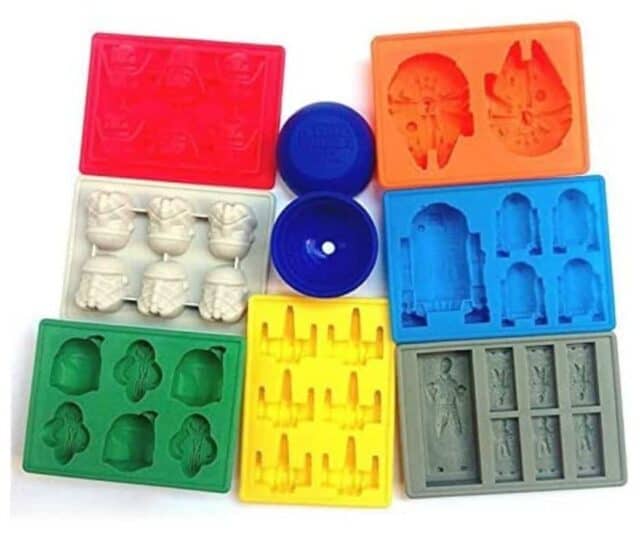 If your kid isn't into Star Wars, I also love these Dachshund, Lego, Penguin, and Super Mario trays too!
The Big Fun Kids Cook Book: My son loves this cook book, it's great for kids 6-11. Bright colorful photos help to inspire kids. The recipes aren't too difficult, but they really nail foods kids are interested in. If your child really likes to bake, you could also snag The Big Fun Kids Baking Book.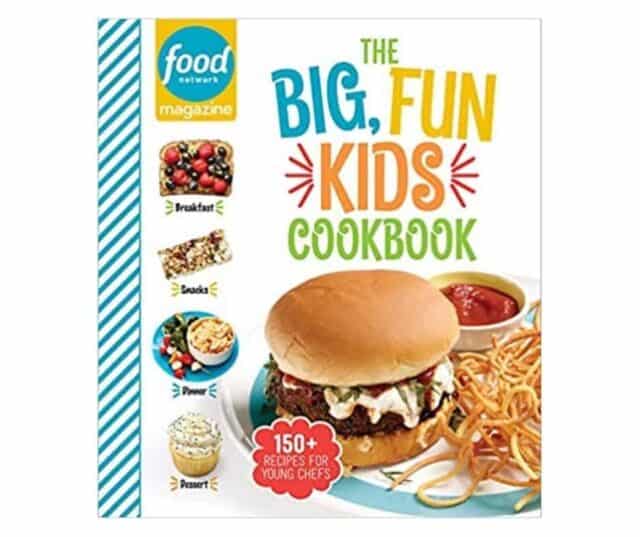 Super Cool Dino Plate and Utensils – Divided plates are a godsend for picky eaters because they keep their foods from touching, but this plate fork, and spoon make meals so much more fun. They have a fairy and construction version too!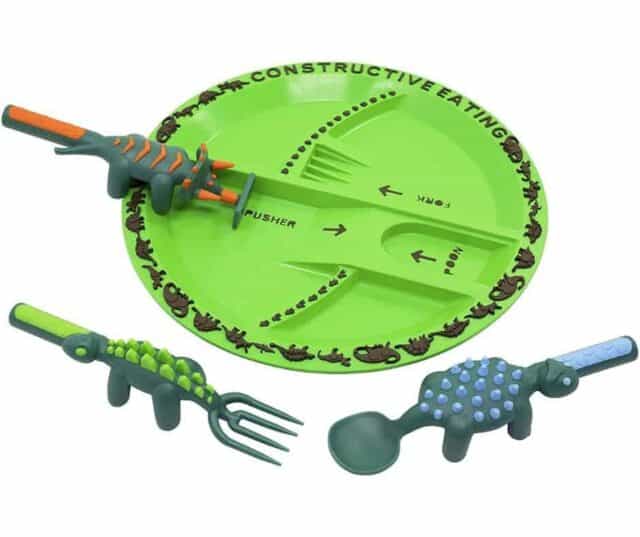 Fun Alphabet Straws – Using fun straws is a great way to motivate kids to try a drink of something new or to stay more hydrated. These alphabet straws are great for early readers too. I might snag a set to put under my kid's Christmas tree this year.
Straws also provide a lot of calming sensory input, so you may want to slip a couple of different one's into their stocking like these simple silicone animal straws that are reusable: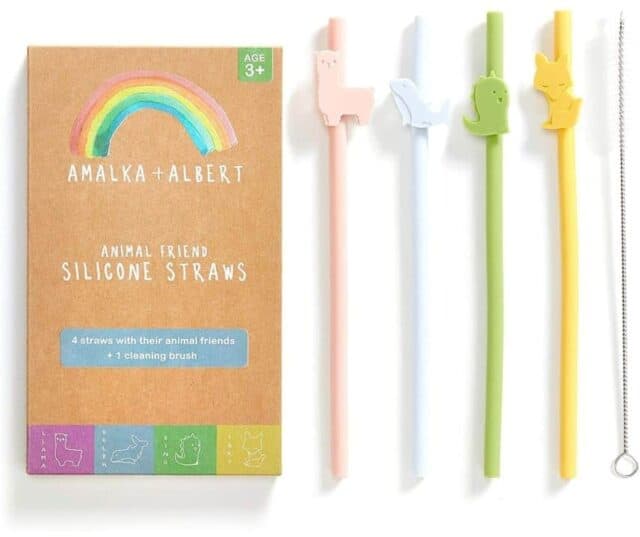 Dinosaur Popsicle Set – These incredible dinosaur popsicle molds even have bones to hold onto at the base. Popsicle molds are awesome for freezing juices, Pedialyte when your kid is sick, or any blended fruit or yogurt. Of course, these animal popsicle molds are also very cool. And, if you have a young toddler, you may want to opt for these smaller easy to hold molds.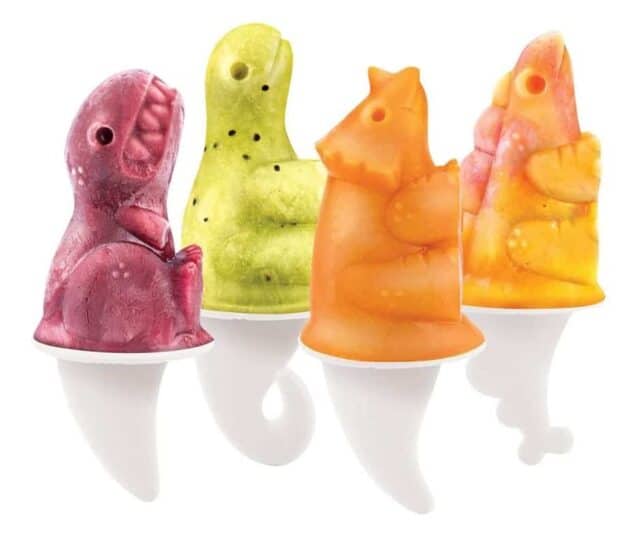 Mega Cooking Set with Apron + Utensils – If you want to give your picky eater a complete cooking set of their own, apron included, then this set doesn't miss a thing they'll need in the kitchen!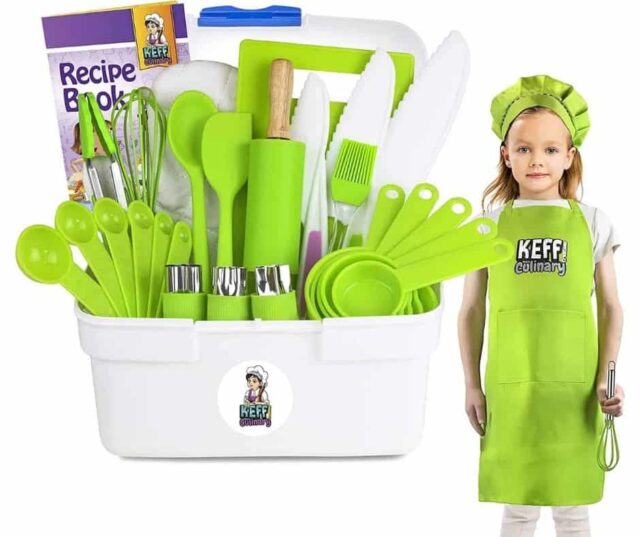 Unicorn Taco Holder – Tacos for dinner? Or, wish your kid would eat tacos for dinner? This unique unicorn taco holder may be a fun gift to have them bring to the dinner table the next time it's taco night! Another option is this truck taco holder, my sons have loved it for years.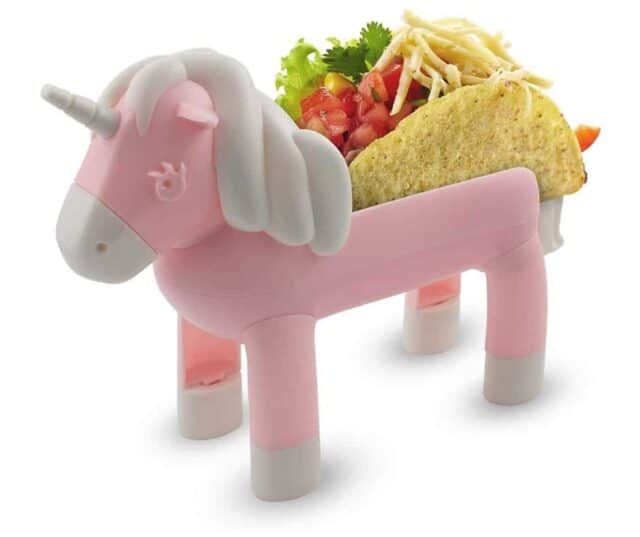 Online Kids Cooking Class – This is a great family gift from grandparents because it's all about an experience and learning a skill. That means, not another toy cluttering up your house. This cooking class from Kids Cook Real Food has options for littles and older kids who can complete the class independently. You'll find dozens of videos with step-by-step tutorials for kids and tons of resources.
Nessie Spoon Ladle – This is one of the cutest things I've ever seen. If you'd love for your picky eater to eat soup, this special ladle may be all the motivation they need to give it a try.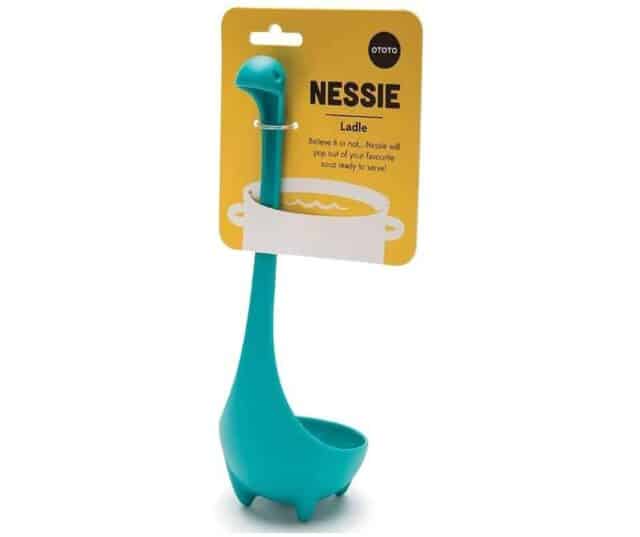 Monster Serving Utensils – If you've been around here long, you know I love to get kids serving themselves food. Some extreme picky eaters are reluctant to do that! But, this silly spoon and fork may bring some needed laughs to the table and take some of the fear out of serving themselves a new food.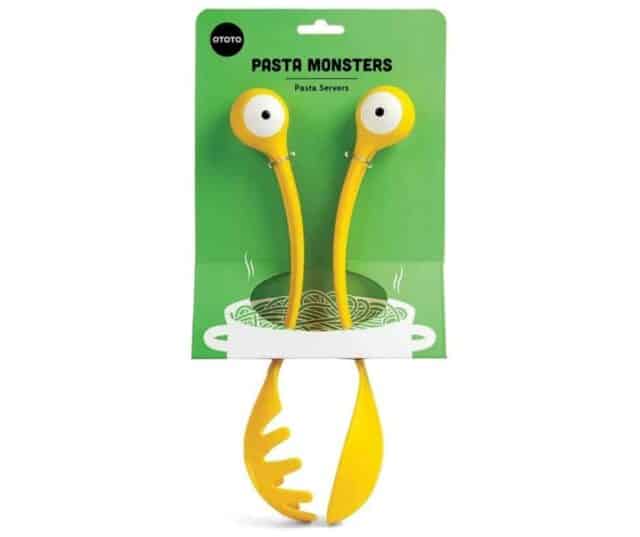 I Will Never Not Ever Eat a Tomato children's book by Lauren Child – One of my favorite children's books about picky eating. It's important not to use this book as pressure for your child to try a tomato or any other food, but it is a great way to discuss how Lola was afraid of a food that she ended up really liking. You can then ask your child if they've ever wondered that about the foods they don't eat.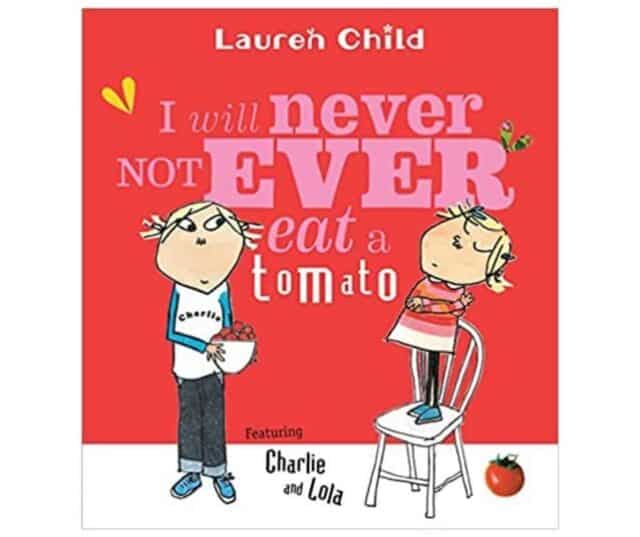 Feeling inspired? I hope so! These holiday gift ideas are great for any kid, but especially to help picky eaters or the budding chef lean more into their love of food.
Save this on Pinterest so you have it handy for the next birthday or to pass some ideas to Grandma when she asks.
9 Things You Can Do Improve Your Kid's Eating
Tired of picky eating? I hear you, grab our 9 ways to improve your kid's eating free printable. These are some of my best quick tips that can have a HUGE impact on your child's eating.
More Holiday Gift Guides for Kids
37 Sensory Toys to Help Kids Learn, Communicate, and Calm Down
24 Amazing and Cheap Sensory Stocking Stuffer Ideas
The Ultimate Holiday Guide for Helpful and Fun Sensory Toys
Incredible Child Development Toys to Help Your Child Thrive
---
Alisha Grogan is a licensed occupational therapist and founder of Your Kid's Table. She has over 17 years experience with expertise in sensory processing and feeding development in babies, toddlers, and children. Alisha also has 3 boys of her own at home. Learn more about her here.