Disclosure: A copy of the book being reviewed was given to me at no cost. However, no agreement was made prior to this post about the opinion I would share. The opinion you read here is completely my own and is not influenced by any other party. This post also contains affiliate links for your convenience.

I have to admit that I jumped at the opportunity to review this book. I love Holly and Rachel's blog, Kids Activities Blog, because of the plethora of well, kid's activities. Their activities are often easy to pull together and give kids the simple kind of fun they are really looking for. Needless to say,I couldn't wait to get my hands on their first book, which was released in June. Not surprisingly, I wasn't disappointed.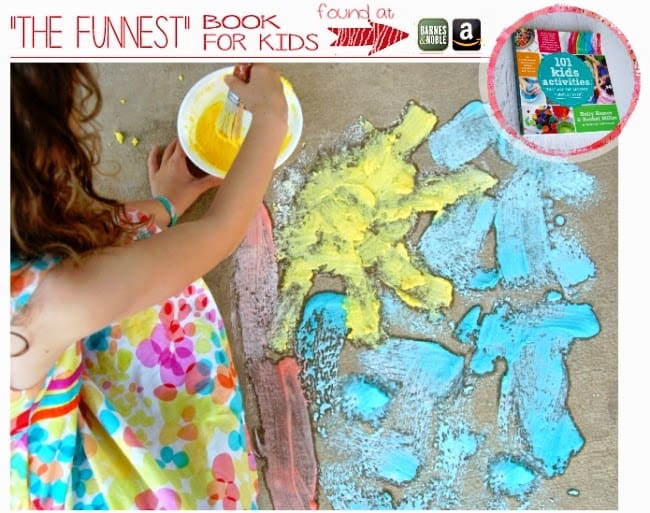 The book is organized into 4 different categories of kids activities and each page clearly lays out the instructions in an easy to read format. Many of the activities are accompanied by pictures or drawings (a thank you from all the visual learners). My favorite feature though is they have listed a way to make each activity easier or harder so that you can easily adapt it to a variety of kids, which many of us are often doing. As an OT, this is something I'm trained in, but it was nice to not have to think about it!
As I started to flip through the pages, I began to sticky note pages and soon realized most of the pages were marked. There are so many activities in this book that my kids will just love AND so many that promote development, even speech and eating! That's right, you had to know I was going to go there. Obviously, I'm always looking at activities through this lens and was pleased to see loads of sensory activities, even though they may not present that way. An awesome example is the picture above, which is taken from the book. The girls were nice enough to share these instructions with you as well.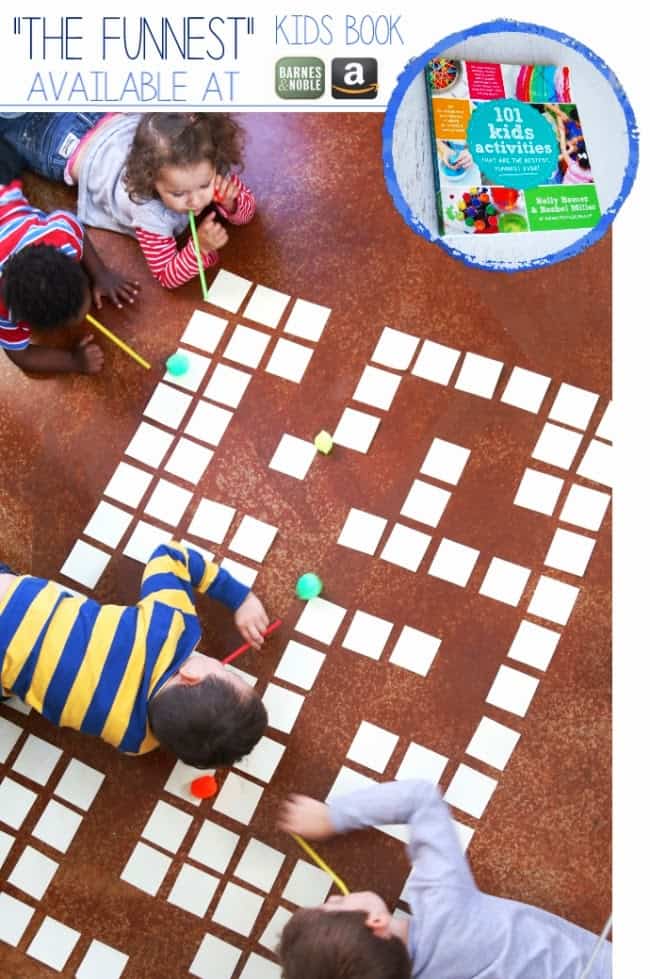 Beyond sensory activities, which of course can have a big affect on your kid's eating (if I've lost you click here and here), I was thrilled to see oral-motor activities as shown in the picture above. (Oral-motor refers to the strength and coordination of the muscles in our mouth.) Some kids with speech delays and "picky" eaters have poor oral-motor skills. This activity is awesome for a variety of reasons, but what I see is a fun innovative way for kids to work the muscles needed for eating and speech. Straw drinking and blowing activities are one of the best ways to promote this. Moreover, blowing through a straw provides loads of calming/organizing sensory input and is a great activity to have as part of a sensory diet. There is more than one straw blowing activity in the book!

Besides the activities I tabbed that specifically addressed sensory processing and oral-motor skills, every other activity promoted dynamic, hands-on learning. I am so glad that I have this as a fixture on my book shelf.

Here is an amazon (affiliate) link to this awesome book: 101 Kids Activities That Are the Bestest, Funnest Ever!: The Entertainment Solution for Parents, Relatives & Babysitters!

The photos used in this post are from 101 Kids Activities by Holly Homer and Rachel Miller, printed with permission of Page Street Publishing June 2014″