FREE ONLINE WORKSHOP
5 Easy Changes Parents Can Make To Help Babies & Toddlers Eat Table Foods Well!

Join occupational therapist Alisha Grogan as she teaches you what parents can start doing today to help their babies and toddlers begin to start eating table foods. 
Click on the button below to choose your workshop date and time!
Discover the Truth
You'll discover the truth about common table food myths so you can begin helping your child learn to eat!
New Understanding
You'll have a new understanding of what foods to start feeding your baby or toddler.
Get a Plan
You'll learn the framework that Alisha uses a feeding therapist and mom to help kids overcome difficulties learning to eat.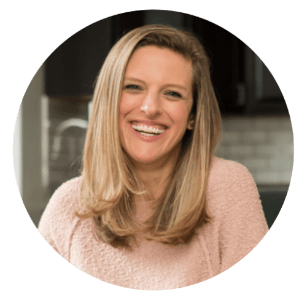 Alisha Grogan MOT, OTR/L
Occupational Therapist and Mom

Alisha is the creator of the popular website Your Kid's Table, where she writes about all things kids and food, as well as sensory processing. She is also a pediatric occupational therapist with over a decade of experience working directly with families to improve how and what their children eat. Alisha is a mom to three young boys that have given her the chance to put her strategies and feeding solutions into practice on a daily basis. Alisha has provided occupational therapy in school, homes, and virtually around the world. These experiences solidified the plan she teaches today in Table Food School.
What Parents Are Saying
Don't just take it from me, here's what other parents had to say:
"I came across Table Food School and started implementing some of the changes. Two months later, my son eats 3-4 meals a day and is more willing to take a bite out of new foods. We learned a few tricks to get him to try new foods and to get him to eat larger amounts of his preferred foods… He is no longer gagging and throwing up."
"Our list of foods is steadily expanding and we have over 30 things Izzy now eats!… Realizing and accepting the fact that Izzy needed extra help with learning to eat solids was a first huge step. Having Table Food School provided me with the knowledge, skills and a plan I so desperately needed to help my baby."
You're Going to Learn So Much!