Sensory Diet Cards
A Powerful Tool to Help Kids with Their Sensory Needs
Sensory Diet Cards are a favorite tool among occupational therapists. Problem is it's hard to get your hands on a set. 
OT's love sensory cards because they allow a child to choose which sensory activity will be most helpful to them with a clear and simple visual.  
Most kids have great intuition when it comes to knowing what will help their body calm down or relax. 
"Easy to use, easy to print, there is even a list of links for the less easy to find material for those you want to use. The instruction are clear and easy to read and remember."
– Mathieu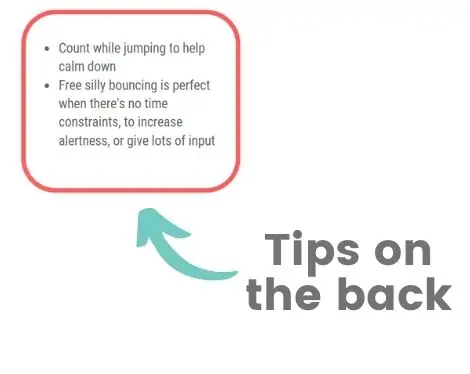 These sensory diet cards include specialized therapeutic tips on the back of every card to show you how to leverage each activity in multiple ways.
"This was a very well put together resource to provide for parents wanting an easy to understand and easy to implement sensory diet!."
– Stacy
Our Sensory Diet Cards are perfect for kids that have:
any sensory signs, quirks, or red flags.

difficulty paying attention, calming down, or focusing

a diagnosis of Sensory Processing Disorder, ADHD, or Autism
Use your Sensory Diet Cards at:
Home

School

Social settings (can be used discreetly)

OT, PT, or speech therapy

When you're traveling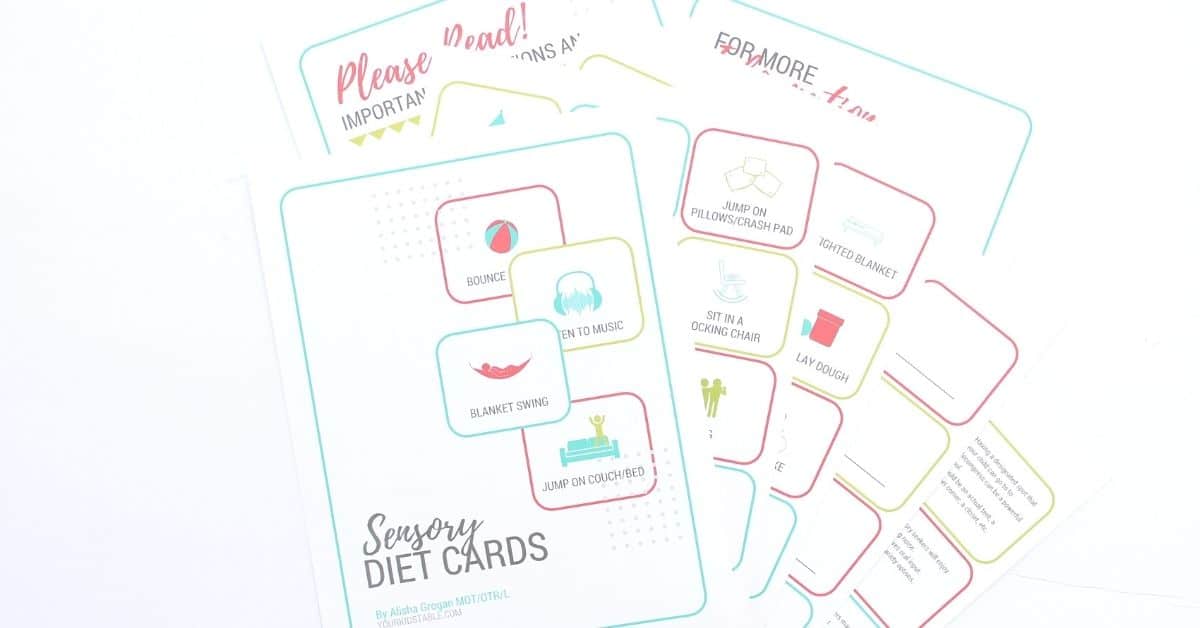 Print on cardstock and cut out cards
Choose the cards that you think will be the most helpful (older kids can help with this)
Add magnets for fridge, velcro for a velcro strip, or place in a basket, jar, or bucket
Prompt your child to take one before or when sensory needs arise
Encourage your child to use the cards independently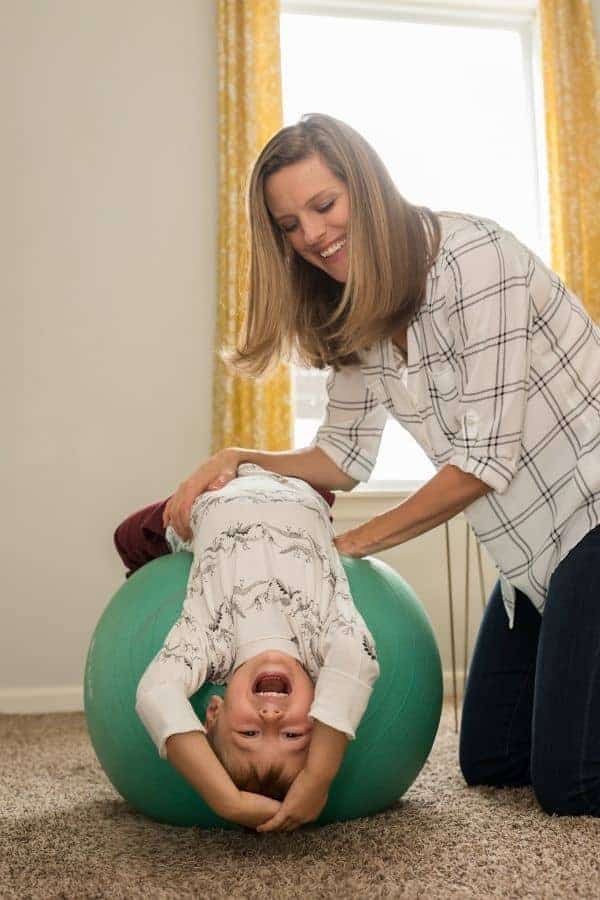 Hey there, I'm Alisha
I'm the creator of these powerful sensory diet cards and also an occupational therapist, and mom to three. A couple of my kiddos have had sensory needs and using the best sensory activities to help meet their needs has changed their life.  They're not alone, I've witnessed this with hundreds of other families I've taught and worked with too! Our sensory diet cards are a simple tool you can use over and over again to help your child with their sensory challenges. 
"These cards are very nicely designed and nearly all of the suggested sensory tools/ideas can be used without having to purchase a lot of specific items. I am keen to start using these."
– Laila
Frequently asked questions
Are these cards printable?
Yes, after you purchase the cards you'll receive an email with instructions to set up an account in our online classroom.  With your unique login you'll get instructions, how to download for the sensory diet cards, and a bonus video with some tips on how to use the cards well with your child.  
Do I need a printer?
No, you can send or give this to any printing store like The UPS Store, Fedex Store, or other options you may have locally.
I'm a therapist, can I use these cards in therapy?
Yes! They're yours to use forever with your caseload. However, we ask you don't share them with other professionals. Send them to our site so they can get their own set:)
How long do I have to download them?
Indefinitely and they'll always be housed in our online classroom with your private login so you can access them anytime. If we ever discontinue the cards we'll make sure you have months notice to download everything! 
Get Your Own Sensory Diet Cards Now!