Get All 21 Sensory Red Flags
Download, save, and print this helpful printable!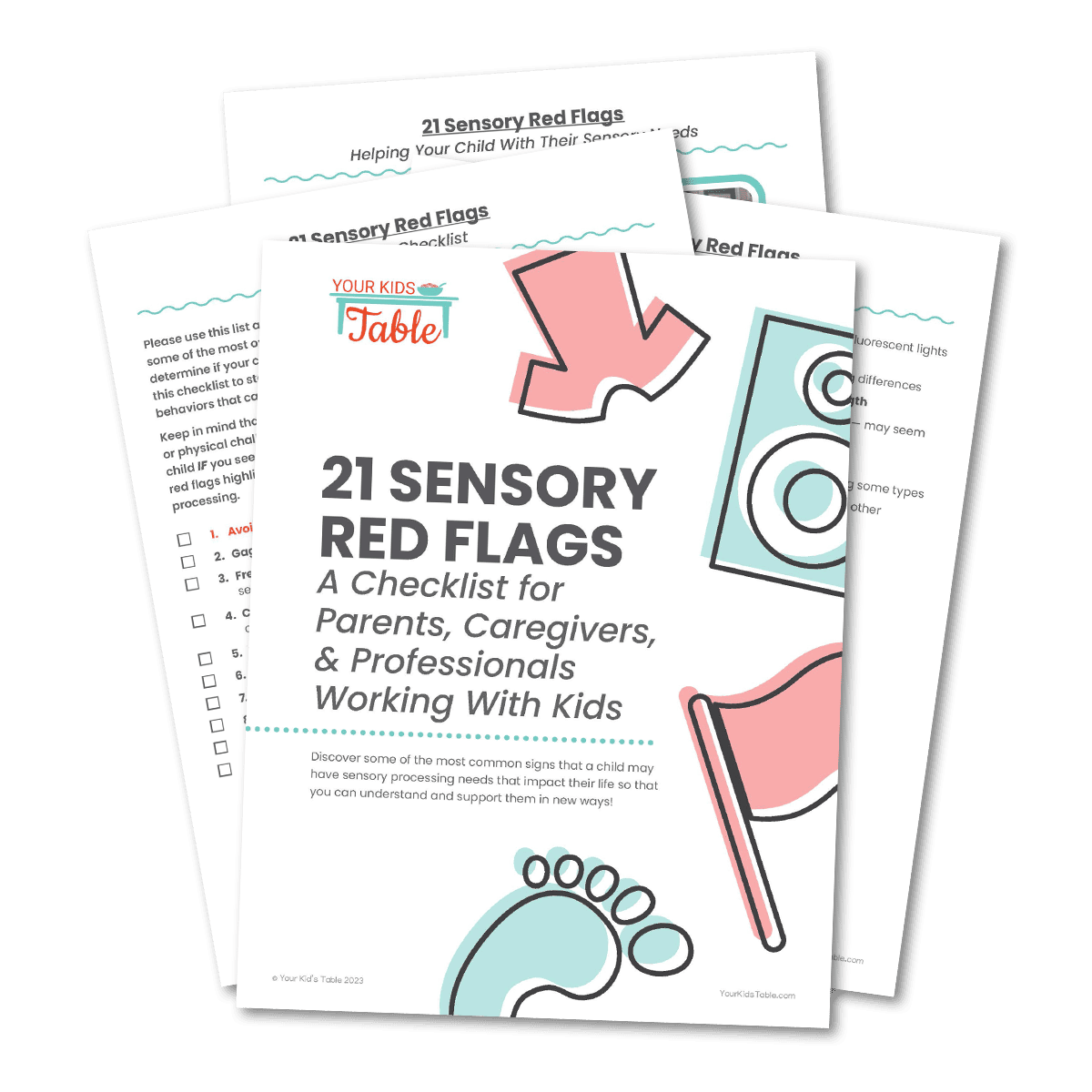 Do you know these 21 Sensory Red Flags?
If you've ever been told (or thought) your child is so bad, wild, or sensitive, sensory processing difficulties may be the real reason behind their behavior! Learn the signs kids show us that they have sensory needs, that are often missed in this FREE printable!