Whoohoo, we're celebrating the 10 year anniversary of Your Kid's Table. Find the top 5 posts of all time and get the scoop on the back story that's never been told.
10 years ago today, as I'm sitting writing this, I published the very first blog post on Your Kid's Table in a hope that maybe, just maybe, parents struggling with their kid's eating and sensory issues would find their way to me.
While a lot has changed around here in 10 years, my mission to give parents the expert occupational therapy info, tips, and strategies in a way they can understand hasn't.
Whether you just discovered this site, are a long-timer newsletter subscriber, or one of our dedicated students, I hope first and foremost that's what you've found.
It's my passion to put the tools in your hands that are otherwise so elusive, because I know they can change a child's life.
It has been such a good 10 years that are filled with HUNDREDS of blog posts and THOUSDANDS of newsletters, blog comments, social media posts, and students in our programs.
Behind the scenes, it's been a lot of hard work, more than I ever could have imagined. For years, late nights and early mornings were the only time I could find to write the next post. But, I was also encouraged, because even in the earliest of days, I would get comments like this:
"I am so excited to have found your blog! I am working with my 8 month old on trying to get her to eat more of the things we eat with age appropriate modifications. It was a huge success and I am eager to try this technique with future meals!"

"When I first came across your blog, I sat and read for an hour or two – it was mind-opening. Now that I've had time to let it sink in and try some of your advice (all with very positive results)!"
"Thank you. What an amazing resource I've stumbled upon!"
Those comments only fortified my vision (and still do) that parents did need this sensory and picky eating help. And, just as I was finding in my personal life, nobody was telling parents what was really going on with very picky eaters or kids that had sensory needs.
The Focus on Sensory and Picky Eating
As an OT, before I ever thought about a blog, (side-bar before I started YKT I had to phone a techy friend and ask what a blog was exactly), I specialized in helping kids with feeding issues, as we call them in the therapy world, and sensory processing.
Feeding issues are picky eating, difficulty chewing or swallowing, and really any trouble a child has with eating or drinking. This, of course, includes picky eaters.
As a young OT, I graduated with almost NO training whatsoever in how to help kids with feeding issues. But, a couple of years into my career, I found myself with more than half a caseload full of kids that were basically considered "picky eaters," and were only eating a handful of foods and stressing their parents out to nth degree.
I needed to figure out how to help picky eaters actually eat new foods, and because I worked in families actual homes, I also had to figure out how to talk to parents without all the therapy lingo that confuses them.
That experience, and the numerous continuing education courses, books that were read, and experimenting with different techniques, led to my specialization in picky eating.
But, my sensory processing background was different. I had an excellent pediatric professor at Duquense University, Jeryl Benson, that had significant advanced training in sensory integration. I graduated with a strong foundation in sensory and that established the sensory lens I can't help but look through whenever I'm working with or teaching a family or child.
On top of that, I was very fortunate to have my first job in a private school and clinic with the owner having worked under A. Jean Ayres herself, who is the innovative creator and researcher of sensory integration theory. That experience as a new grad was invaluable.
And, I soon realized that these two advanced specialties among OT's weren't commonly shared with parents, and could be hard to find in a therapist.
With so much overlap between picky eating and sensory issues, I had the strongest calling in my life to share it all with parents and other therapists and professionals that wanted to better understand how to help their kids or kids on their caseload.
I was scared as all get out to start this blog and almost didn't.
This post is unlike any that I've ever written before, and as I type these words I wonder how many people will really care… but I felt I had to acknowledge this milestone and celebrate these last 10 years that certainly put my life on a much different path than I could've ever imagined.
It's Not Just Me Anymore…
Besides getting to share what lights me up the most with millions of people from every corner of the world, which is truly an honor and privilege, Your Kid's Table grew in these 10 years from just me to a small, but mighty team.
My husband was able to quit his job that he didn't much care for 4 years ago and help me with the growing workload at Your Kid's Table.
And, almost 3 years ago, we were able to hire Desiree, a fellow OT and personal Godsend that keeps me organized, supports our students with her expertise, and a million other things. In the last year, we've hired a few others to our growing team too, and now Your Kid's Table is no longer just me behind the scenes,
I'm incredibly thankful for this team and the way they believe in the same mission that I set out to create a decade ago with the same passion and dedication.
Parents Asked for More Help…
Soon after the first blog posts were published, the emails started. I'd hear from parents at the end of their rope because of their child's picky eating or their baby that wouldn't eat table foods or out of control sensory needs.
So I started consulting with families 1 on 1. It was wonderful to work directly with parents all over the world, especially those that lived places that had no other access to therapy of any kind.
But, after several years, I realized two things:
There were still gaps in what I wanted to teach parents because 60 minutes wasn't enough time to give them all the tools, strategies, and ongoing support.
There was a lot of legal red tape with my OT licensure and I legally couldn't do direct consults anymore.
Before you feel sad about that, something much better was born out of it… our online programs. I was able to pour in every resource, step-by-step instructions, AND ongoing support.
We launched Mealtime Works in 2016, Table Food School 2018, and RISE with Sensory in 2021. And, we got certified for continuing education credits in 2020 by the American Occupational Therapy Association (AOTA).
Helping these students that are both parents and other therapists has been a joy, honor, and privilege. Right now, I can see so many faces and names flash before me that have had their lives forever changed because of these programs.
If you're a student reading this, thank you for being part of our student community, and choosing us to help you through these challenges.
Your Kid's Table 5 Most Popular Posts EVER
With hundreds of blog posts, there are probably some you've never seen and are filled with great tips and strategies! Here are our top 5 posts of all time, check some out and let us know which was your favorite!
#5. 8 Secret Strategies for Sensory Issues with Food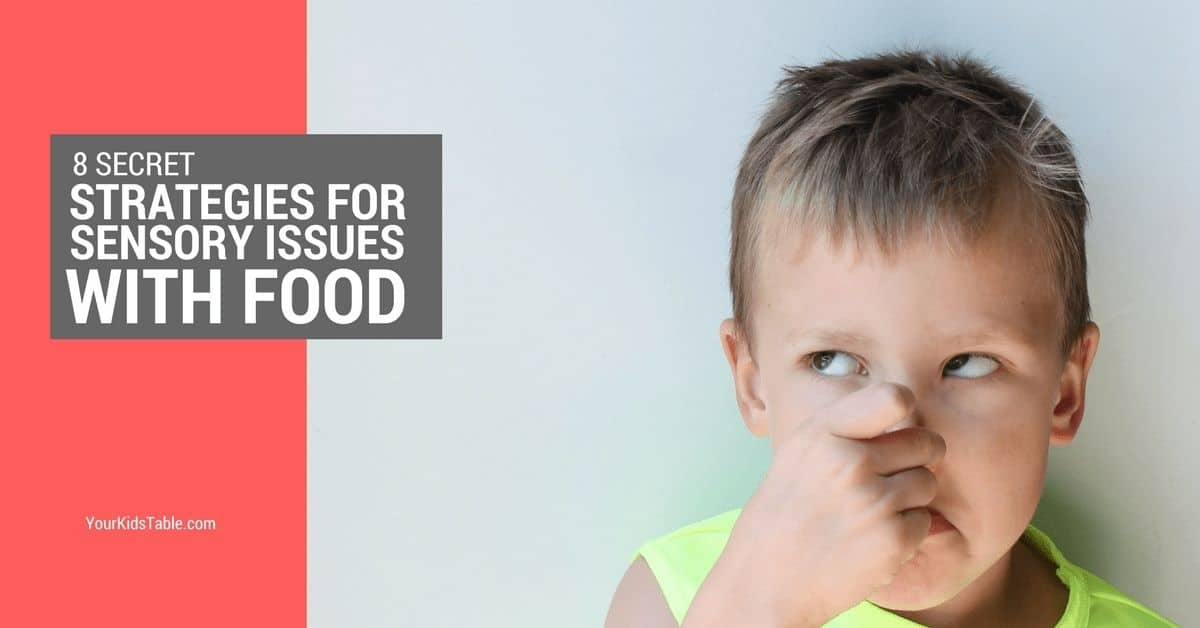 THIS post combines those two key areas of picky eating and sensory issues and lays out how to help your child, and what I did with my son in my own home. Check it out here.
#4. Why Won't My Baby Eat Solids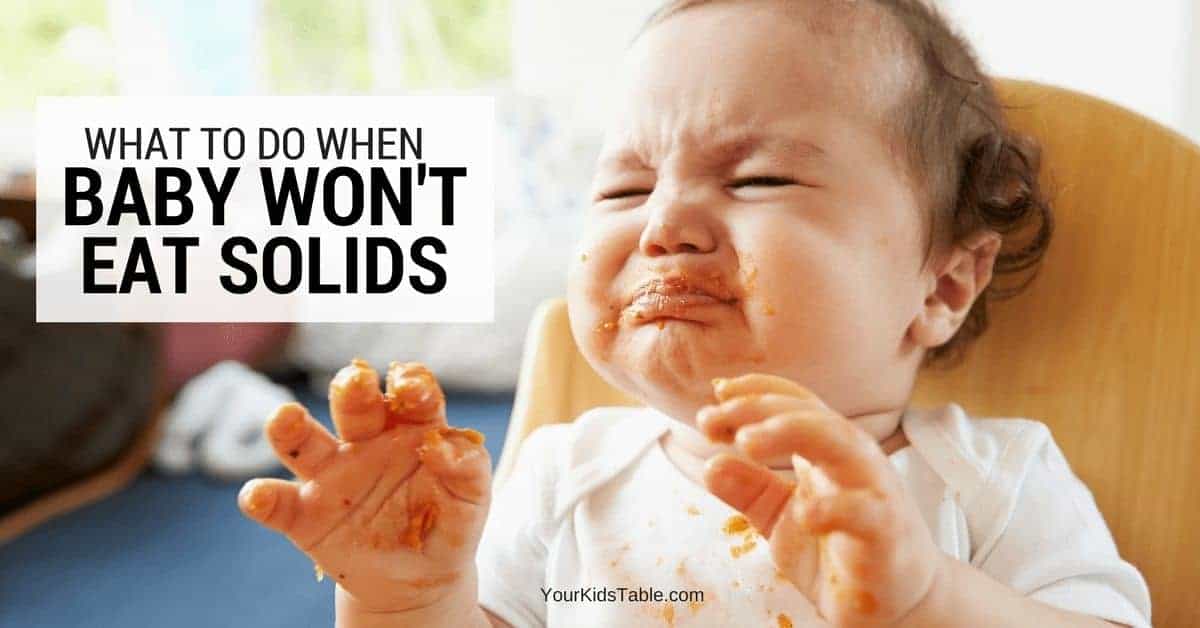 You probably don't know that thousands of parents desperately type this into Google every month, because we take it for granted that babies will eat solid foods, but some don't. This is something I've treated many times as an OT, and this post is the first place parents should start to get more help. Check it out here.
#3. 5 Reasons Kids Refuse to Eat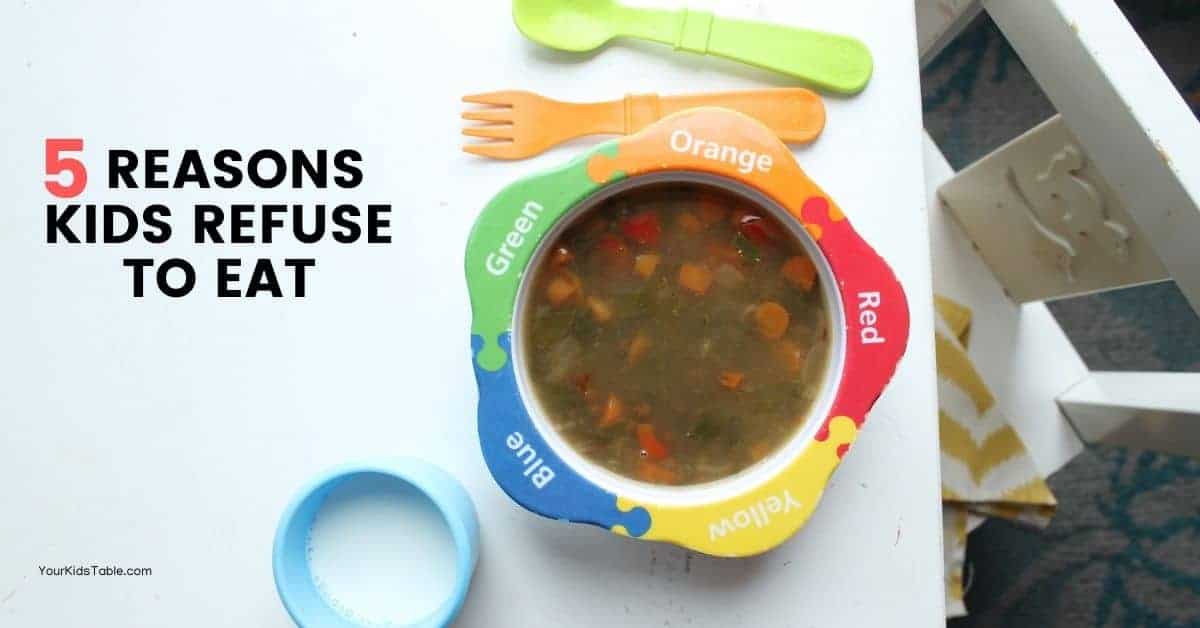 This post was so important to me because it was a linchpin component of what I think EVERY parent of a kid with extreme picky eating or Pediatric Feeding Disorder (PFD) needs to know. And, it still is. It's been in our top ten list week after week for over 9 years. Read it here.
#2: 10 Sensory Red Flags You Might be Missing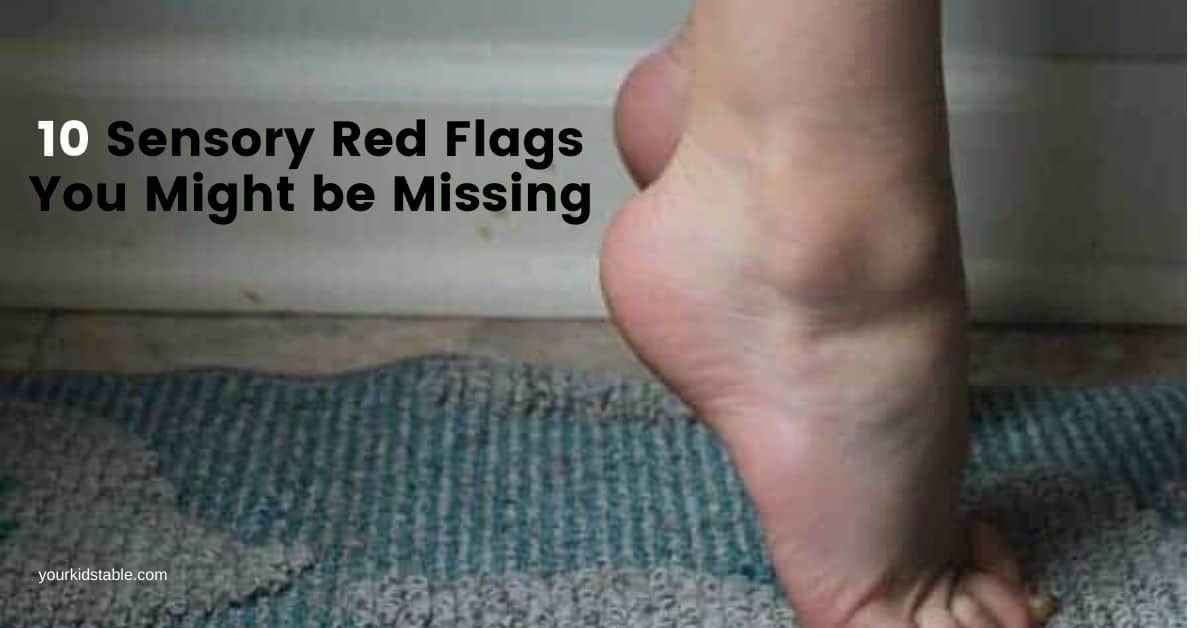 It was a feat to get a simple pic of my son standing on his toes, he was busy and didn't want to help. I was grateful he gave me a couple minutes. I was mortified when I uploaded it and needed to publish the post to see all the gross food splattered on my baseboard (he was standing behind my kitchen table).
I remember thinking this is such a good post, but this picture stinks, and it might fall flat. And then it went viral! Our most popular sensory post ever. Guess nobody else cared about the splattered food. Check it out here.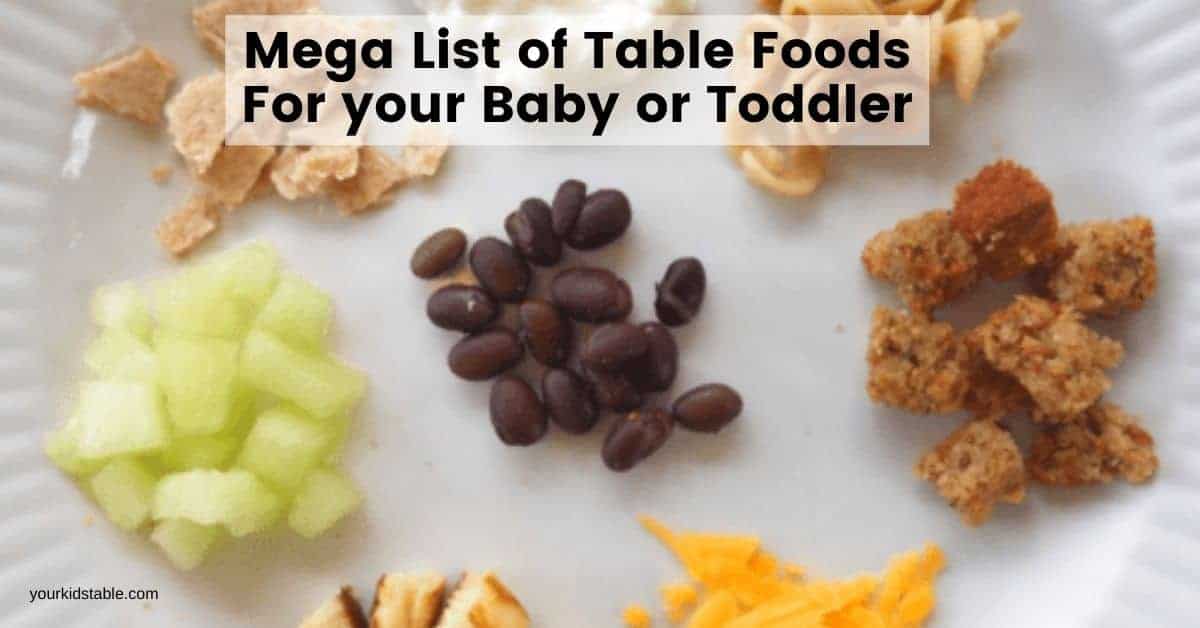 This was our first viral post. It exploded on Pinterest and was in the #1 spot for the vast majority of our 10 years. As it turns out, A LOT of parents Google this too. It's a simple, but really helpful post if you have a baby or young toddler! Check it out here
What's Next for Your Kid's Table
In short, more of the same! We'll continue to send our weekly newsletters every Wednesday with tips and info, you can sign up here if you're not on the list and score a free printable.
You'll also find free detailed weekly posts on the blog, that we'll share in those newsletters.
But, we are wanting to hear from more pediatric expert voices. If you're a therapist that has expertise with an online business, we're taking guest post submissions. Email us at hello@yourkidstable.com for more info.
And, of course, our online programs are running strong and we'll continue to support our students by updating and adding new resources.
We're also looking to add more resources for therapists and teachers, if that's you and you have anything you want to see, let us know in the comments below.
I'm not sure I can begin to put in words my deep gratitude for the readers, subscribers, and students that make up Your Kid's Table. From the bottom of my heart know that you aren't alone in the challenges you're facing. We are here for you!
These 10 years have been a tremendous blessing to me and the YKT team, I hope that you have been blessed in some way too.
I'm excited for all that lies ahead.
---
Alisha Grogan is a licensed occupational therapist and founder of Your Kid's Table. She has over 17 years experience with expertise in sensory processing and feeding development in babies, toddlers, and children. Alisha also has 3 boys of her own at home. Learn more about her here.